March 12, 2021
Meet the dog of the week: Marlowe
Get the down-low about Marlowe from her amiga Nicole
Meet the dog of the week: Marlowe. She loves to get out the zoomies with her pal, Nicole!
Dog's Name: Marlowe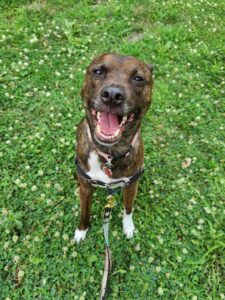 Owner's Name: Maggie
Breed: Terrier mix
Birthday: October 31, 2014
What are Marlowe's favorite foods?  Street snacks and some poopy treats she finds along our walks
What are Marlowe's favorite tricks to do for a treat? She loves sitting for pictures but can only hold it for so long before she excitedly jumps at me to give kisses.
What is Marlowe's idea of a perfect day? Marlowe's perfect day would be having zoomies all around the neighborhood, finding all the yummy street snacks she could find, and getting tons of pets.
Theme Song: "Happier" – Marshmello ft. Bastille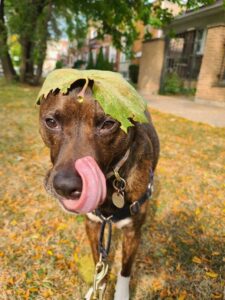 Favorite Activity: Chewing her toys, getting scratches, and giving all the kisses. 
Nicknames: Zoomy, Mar-Mar, Perfect Girl
What challenges did you encounter with Marlowe? Making sure she was always comfortable going on walks, once she walks out her front door she freezes but with some treats and calling her name, she starts to trot forward and is ready for the walk. 
What is your favorite memory of Marlowe? After walking Marlowe for a month of so, I saw she was getting more comfortable with me. One time I came to walk her, she got so excited and jumped on me, then started licking my face all over. 
If Marlowe had a catch-phrase, what would it be? "Let's go find more street snacks!"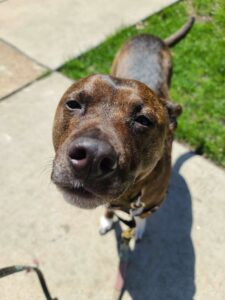 Thanks for reading about the zoomy Marlowe!
We are so glad you got to meet our dog of the week, Marlowe. She asks that you kindly get out of the way cause these zoomies aren't going to zoom themselves!
Keep your eyes peeled for more dogs of the week!