About Julia
Rover-Time is the only Chicago based dog walking company focused on providing a high standard of care for your pets.
Julia Rohan, Owner & Pet Parent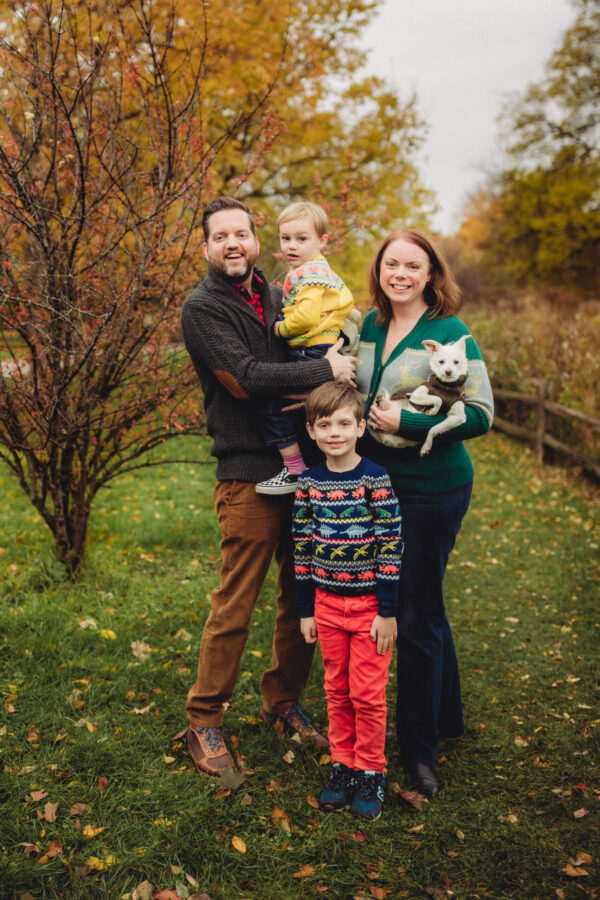 If Julia Rohan could walk every dog she met, she would.
Rover-Time's owner created her first business in 2012 because she loves dogs. But after ten years of incredible service delivery, in February 2022, Rover-Time closed its doors as a result of the pandemic. It simply couldn't sustain a profitable business without putting a strain on her family and Julia was unable to provide for her team of amazing pet care professionals in the ways she wanted. They have since moved on to new and exciting opportunities!
Today's version of Rover-Time is very different and so far, it's been wonderful. It's just Julia, working with only a select few who she's calls her, "Unicorn Clients." These are folks that are open to working with her limited weekday availability because she brings 14-years of pet care experience and training to each walk she personally manages.
Julia knows it takes a deep, personal touch to keep dogs and their pet owners happy because she was a dog mom first to one very deserving-of-love guy named Chauncey Billups Vanderhoff. It was this chance to nurture and better his life that steered her towards motherhood. Now she is a mom to two young children, named Archie & Lou.
Julia welcomes you to contact her about anything pet-related whether you need a resource, pet-advocate, or to be introduced to the right person. After all, dog walking isn't just about taking care of the dogs, it's about their owners, too! Please feel free to call, email, or follow her. You can also reach out to her on Facebook or connect on LinkedIn.
Chicago's Most Trusted Dog Walkers
Tail Wags & Happy Parents
Rover-Time staff always go above and beyond to make sure Ginger has a great experience every day. Everyone is so friendly, professional, and very easy to communicate with. And most importantly, Ginger has established trust with her walkers and loves hanging out with them on her walks. We have never felt unsafe working with Rover-Time during the pandemic. Rover-Time has been following all safety protocols and I have had no hesitation in continuing to use the service. Ginger has always been hesitant to welcome new people into her circle, so I love that she has the daily opportunity to interact with other adults outside of our household and has a daily opportunity to get some exercise both mentally and physically, too! Before COVID, it gave us so much peace of mind that Ginger got a break in her day while we were gone at work. Since COVID, it still is nice for Ginger to get a little break from us since we're home all the time!

-Elise W., Ginger's mom
Schedule A Meet & Greet