About Us
Rover-Time is the only Chicago based dog walking company focused on providing a high standard of care for your pets.
Julia Rohan, Owner & Pet Parent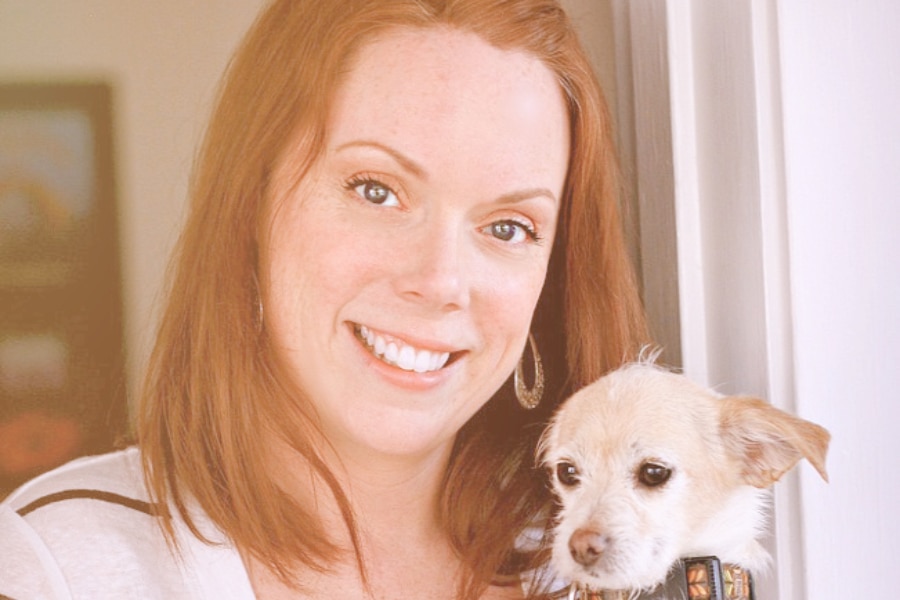 If Julia Rohan could walk every dog she met, she would.
Rover-Time's owner created this business in 2012 because she loves dogs. But she also loves working with pet parents. So while she manages the responsibility for the overall success of the entire company, her team of well-trained pet professionals deliver Rover-Time's services across Chicago.
Julia knows it takes a deep, personal touch to keep dogs and their pet owners happy because she was a dog mom first to one very deserving-of-love guy named Chauncey Billups Vanderhoff. It was this chance to nurture and better his life that steered her towards motherhood. Now she is a mom to another little guy, her son Archie and is expecting her second child this November.
Julia welcomes you to contact her about anything pet related whether you need a resource, pet-advocate, or to be introduced to the right person. After all, dog walking isn't just about taking care of the dogs, it's about their pet parents, too! Please feel free to call, email or follow her. You can also reach out to her on Facebook or connect on LinkedIn.
Chicago's Most Trusted Dog Walkers
Aaron
Aaron knows how important it is to make sure Rover-Time's dogs feel loved and cared for. He prioritizes their comfort first by letting them set the pace so they have the time they need to feel stimulated and well exercised on their walks with us. Aaron joined our team in October, 2016 and is certified in pet First Aid and CPR. He works with our Avondale to Belmont Gardens customers.
Amanda
A fantastic bio on this fantastic person is coming soon!
Becky
Meet our Operations Director. Becky is Julia's righthand woman because she's got her nose in the daily details and helps execute each day with ease. She also oversees new hire onboarding which sets our walkers up for success. She loves animals, improv, and challenging herself in unbelievable ways (i.e. running marathons). Becky is certified in pet First Aid and CPR and has been with the company since June, 2014.
Bernadette
Bernie is sensitive to every dog's needs and behaviors. She makes sure they feel safe and loved in the environment they are in. To keep everyone safe, she knows it's good practice to be wary of her surroundings at all times, doing her job in a way that embodies everything that she has learned as a dog walker and caretaker. In her free time Bernie plays guitar and sings in an indie rock duo called Bernie & The Wolf, and helps co-run a recording studio. She works with our Bucktown and Humboldt Park customers and is certified in pet First Aid and CPR.
Brock
Rover-Time has walked Brock's dear pup, Cisco, since 2014. In 2018, he viewed one of our snazzy Instagram Stories and decided it was time to take a bold leap by changing careers and applying to our team. Now he's finding more downtime to pursue his dreams of becoming a successful podcaster and event host. Brock believes that if you put yourself in someone else's position and think about how they would interpret your work, you'll always give top notch service. He works with our Irving Park customers customers and will certified in pet First Aid and CPR soon.
Joanne
As a dog mom herself, Joanne understands how it feels to leave her pets for work or vacation. She relates to the comfort a reliable and well-trained pet professional brings to a pet parent because Joanne has been on the receiving end of hiring dog walkers for the last 8 years. She brings this experience to her work for Rover-Time and looks forward to creating special friendships with all the animals she has the opportunity to serve. Joanne joined our team in November, 2016 and is certified in pet First Aid and CPR. She oversees our Irving Park route.
Katie
Meet our Team Manager. Katie supports staffing, training, communication, and growth as it relates to the dog walking team. Katie believes each dog needs something different from his or her walk and gives this good advice, "As long as you are paying attention and focusing on whatever it is that makes the dog have fun (safely) then you have a happy pooch." Katie is certified in pet First Aid and CPR and has been with the company since July, 2015.
Kirby
Kirby is a budding actor, looking to get involved with the theater community. Before her move to Chicago, she worked as a veterinary assistant, pet-sitter, and dog-walker for over four years in Asheville, North Carolina. Kirby says dogs and cats are good for the soul. She recognizes how important pets are to their humans and vice versa. So she works extra hard to bring joy and happiness with her to each client visit she makes for Rover-Time. Kirby joined the team in May, 2017 and manages customers living in Lincoln Square. She is certified in pet First Aid and CPR.
Lauren
Meet our Scheduling Coordinator. Lauren is responsible for planning, executing, and managing our customer's requests for service. This includes overseeing the daily schedule, processing new and potential clients, and maintaining daily communication between our team of Dog Walkers, our customers, and management. She's been with our team since October, 2017. Off the clock, Lauren spends most of her time writing and editing comics and children's books. She's also a co-host for her podcast, Austen Vs. Bronte. She's on the Team Bronte side of the collaboration.
Michaela
Michaela is a mother to three children and two dogs. She grew up in the North Center neighborhood and has lived in Chicago (on the same street!) her entire life. Michaela brings a sense of optimism, positivity, and ease to her work with our customer's dogs. She loves managing the details to create a perfect visit each opportunity she has. Michaela joined our team in June, 2017 works with our Horner Park and North Center customers. She is certified in pet First Aid and CPR.
Shaun
Shaun shares his joyful personality, his high levels of integrity and loyalty, and his years of animal handling experience with Rover-Time clients. He's raised and cared for dogs, cats, snakes, birds, and even a hedgehog. He simply loves animals and makes it his goal to bring happiness into each life he touches. Shaun is certified in pet First Aid and CPR and has been with the team since February, 2014. He manages our clients living in Edgewater and Andersonville.
Vicky
Vicky's dog walking experience started when she was a child walking their Standard Poodle through the Irving Park neighborhood, where she grew up. Vicky describes herself as an empty nester now that her children have grown and moved out of the house. Taking care of your dog lets her mommy qualities be used and appreciated. Vicky joined our team in September, 2017 and manages customers living in the Old Irving to Mayfair neighborhoods. She is certified in pet First Aid and CPR.
Zoë
Zoë relocated back to Chicago from New York City. During her eight years living there she walked dogs and pet sat as much as possible to feed her love for all animals. When she's not walking dogs for Rover-Time, Zoë is a classically trained actor, avid podcast listener, and book addict. Zoë is certified in pet First Aid and CPR. She manages our clients living in Albany Park and has been with the team since January, 2016.
Tail Wags & Happy Parents
I often tell people that if I ever become ill and am in need of care, I don't want a nurse to take care of me; I want someone from Rover-Time to do it. That's how much I trust you all with my dog, with my home, and basically so much of my life.

— Melissa S., Sherlock's Mom
Schedule A Meet & Greet