About Us
Rover-Time is the only Chicago based dog walking company focused on providing a high standard of care for your pets.
Julia Rohan, Owner & Pet Parent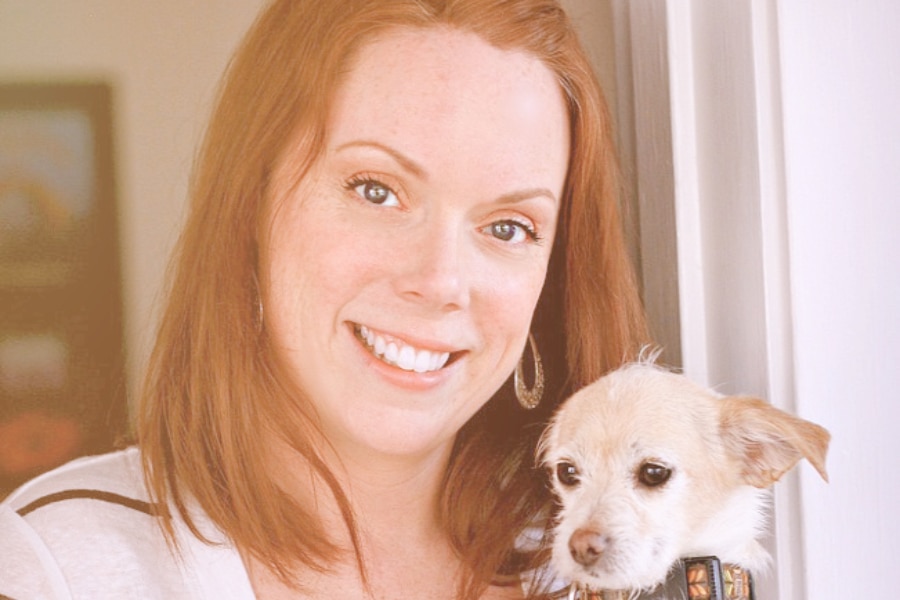 If Julia Rohan could walk every dog she met, she would.
Rover-Time's owner created this business in 2012 because she loves dogs. But she also loves working with pet parents. So while she manages the responsibility for the overall success of the entire company, her team of well-trained pet professionals deliver Rover-Time's services across Chicago.
Julia knows it takes a deep, personal touch to keep dogs and their pet owners happy because she was a dog mom first to one very deserving-of-love guy named Chauncey Billups Vanderhoff. It was this chance to nurture and better his life that steered her towards motherhood. Now she is a mom to two young children, named Archie & Lou.
Julia welcomes you to contact her about anything pet-related whether you need a resource, pet-advocate, or to be introduced to the right person. After all, dog walking isn't just about taking care of the dogs, it's about their owners, too! Please feel free to call, email, or follow her. You can also reach out to her on Facebook or connect on LinkedIn.
Chicago's Most Trusted Dog Walkers
Brock
Meet our Southwest Region, Team Manager. Brock supports staffing, training, communication, and growth as it relates to the dog walking team. In 2018, he viewed one of our snazzy Instagram Stories and decided it was time to take a bold leap by changing careers and applying to our team. Brock believes that if you put yourself in someone else's position and think about how they would interpret your work, you'll always give top-notch service. He is certified in Pet First Aid and CPR.
DeeDee
Having recently moved back to Chicago from Colorado, DeeDee comes to us with a long history of taking care of dogs – all ages and energy levels! An amateur tattoo artist and sci-fi literature fan, DeeDee enjoys trekking all over Chicago with her furry friends. She loves working with dogs because "they represent our best aspects; love, compassion, and intelligence." While she normally covers the Albany Park area, she's been helping out our customers living in the Logan Square, Bucktown, and Avondale neighborhoods and will soon be certified in Pet First Aid and CPR.
Nicole
Nicole has lived in Chicago for almost her entire life and couldn't imagine living anywhere else. She has two dogs of her own, a Maltipoo and mini Australian shepherd, and also owns a two-year-old hedgehog named Moose. Nicole has always loved animals, especially dogs, and wishes to have dozens of her own. But she is happy taking care of other people's dogs in the meantime. Nicole believes that making sure the dogs have enough time on their walks to run and play and maybe make new fur-iends while keeping the dogs safe, are the most important aspects of dog walking. Nicole oversees the Old Irving Park neighborhood and will soon be certified in Pet First Aid and CPR.
Shaun
Shaun shares his joyful personality, his high levels of integrity and loyalty, and his years of animal handling experience with Rover-Time clients. He's raised and cared for dogs, cats, snakes, birds, and even a hedgehog. He simply loves animals and makes it his goal to bring happiness into each life he touches. Shaun is certified in Pet First Aid and CPR and has been with the team since February 2014. He manages our clients living in Edgewater and Andersonville.
Zach
When not working on art, Zach loves to be out with all his furry dog & cat clients! Zach grew up with no less than 3 dogs at any one time. He believes that a "choose your own adventure" style walk is the most fun for dogs, especially those that love to use their nose. Zach believes there is nothing better than seeing your patience and hard work blossom in your relationship with each dog. Zach oversees our clients in the Ravenswood and Lincoln Square neighborhoods.
Zoë
Meet our Northeast Region, Team Manager. Zoë supports staffing, training, communication, and growth as it relates to the dog walking team. When she's not walking dogs for Rover-Time, Zoë is a classically trained actor, avid podcast listener, and book addict. Zoë is certified in Pet First Aid and CPR. She manages our clients living in Uptown to Albany Park and has been with the team since January 2016.
Tail Wags & Happy Parents
Rover-Time staff always go above and beyond to make sure Ginger has a great experience every day. Everyone is so friendly, professional, and very easy to communicate with. And most importantly, Ginger has established trust with her walkers and loves hanging out with them on her walks. We have never felt unsafe working with Rover-Time during the pandemic. Rover-Time has been following all safety protocols and I have had no hesitation in continuing to use the service. Ginger has always been hesitant to welcome new people into her circle, so I love that she has the daily opportunity to interact with other adults outside of our household and has a daily opportunity to get some exercise both mentally and physically, too! Before COVID, it gave us so much peace of mind that Ginger got a break in her day while we were gone at work. Since COVID, it still is nice for Ginger to get a little break from us since we're home all the time!

-Elise W., Ginger's mom
Schedule A Meet & Greet