November 18, 2015
Our friend Rich Forsythe from Ruff Haus Pets stopped by to talk about his best friend during our celebration of National Adoption month. Rich and his dog, the spectacular Zuzu, met through the Chicago adoption organization, New Leash on Life. This amazing rescue is celebrating its 10th anniversary this year!
In October, the Rover-Time crew had a blast teaming up with Ruff Haus Pets for their annual Halloween Pet Parade and Costume Contest in Lincoln Square that raised money for the New Leash on Life adoption center. Whether it's sending a donation or giving time through service, supporting the organizations that give our best friends their second chance at life is a wonderful way to say thank you!
And now without further ado,
Meet Zuzu!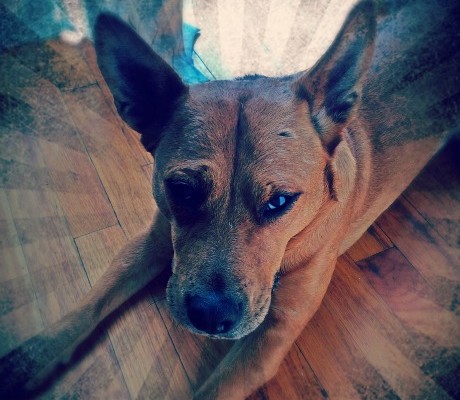 The Basics:
Breed: Mystery Mix Birthday: 08/08/2011
Nickname: Chupacat (part chupacabra, part cat)
Favorite Activity: Doing tricks for treats. Hoop jumping, dancing, rolling over
Favorite snack: The one you are about to give her.
Theme Song: "Blitzkrieg Bop" by The Ramones
How old was Zuzu when you first met?
We estimated that Zuzu was around a year old when we met.
How quickly did she adjust to life as part of your family?
Zuzu is a pretty adaptive dog. She very much enjoys being part of a pack, be it human or canine.
Did you face any challenges as she made this adjustment? If so, how did you work to overcome those challenges?
Zuzu is a strong-willed girl without being aggressive. She was hard to potty train and is a marker. Consistency helped the potty training. Limiting her opportunities and understanding her motivation helped with the marking.
What has surprised you most about Zuzu?
Her ability to jump and climb. She can jump/climb over an 8ft tall fence!
What advice would you give to someone looking to adopt a rescue animal?
Be honest with yourself about what you can provide for a dog and choose accordingly. After that be a patient and consistent pack leader.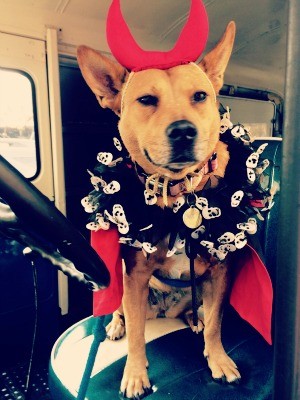 Becky is a manager at Rover-Time. She loves animals, improv, and learning to cook. Becky is certified in pet First Aid and CPR and has been with the team since June, 2014.