September 14, 2020
Meet the dog of the week: Tucker
Tucker's pal Brock has all the deets about Tucker!
Learn all about the dog of the week, Tucker. Tucker is our most cutest Corgi and he always strikes a pose. He is the happiest guy and loves to stroll around his hood, putting a grin on everyone's face he passes.
Dog's Name: Tucker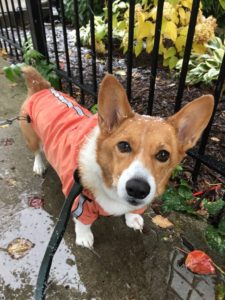 Owner's Name: Jeff
Breed: Welsh Corgi
Birthday: December 10th, 2013
What are Tucker's favorite foods? Tucker loves his milk bones!!!
Theme song: Sir Duke by Stevie Wonder.
What is your favorite memory of Tucker? The first time I saw him go up the stairs in his apartment and he bounced up every step like he was on a trampoline. I burst out laughing and it put a HUGE smile on my face. He turned around at the top and gave me his classic grin and I was sold!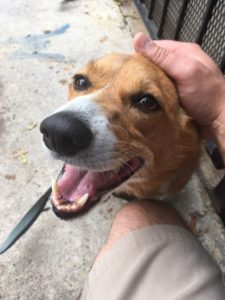 Nicknames: The Tuckernator
What is Tucker's idea of a perfect day? I would have to say a crisp fall day with lots of leaves to crunch through and fresh smells at every tree. Oh, and no passing trains overhead. It's loud by the L!
If Tucker was a famous movie character, who would it be? It's not the same breed but the way he walks and smiles always reminds me of Slinky from Toy Story.
Thanks for reading about our Buddy, tucker!
We are so glad you got to meet our dog of the week, Tucker. He always knocks us over with his insane cuteness. Our walkers have put together some fun profiles for their doggy clients, keep your eyes peeled for more dogs of the week!