September 21, 2020
Meet the dog of the week: Rex
Rex's bestest buddy Brock has the down-low about Rex!
Learn all about the dog of the week, Rex!!! Rex is the most handsome mixed breed dog in town with a personality that melts everyone's heart. Summer isn't his favorite season but come winter, he couldn't be happier.
Dog's Name: Rex
Owners' Names: Amy and Greg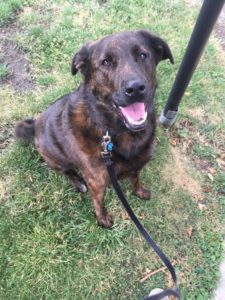 Breed: German Shepherd, Korean Jindo, Lab, Golden Retriever, Boxer mix (thank you DNA testing!).
Birthday: April 28th, 2016
What are Rex's favorite foods? He loves his post-walk milk bone snack'ums. And any food he can find on the street while we're out walking.
Theme song: White Winter Hymnal by Fleet Foxes. Walks in the snow are his favorite.
Nicknames: Rexyboy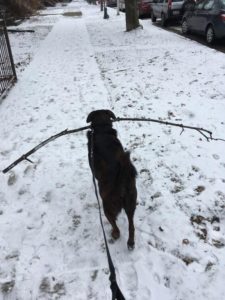 What is Rex's idea of a perfect day? Rex loves the cold weather. I think his perfect day would involve fresh powder snow to trot through, a large number of scattered sticks to find in his neighborhood to bring back home, followed by a long hangout session in the yard next to a bonfire that he helped to make.
If Rex was a famous movie character, who would it be? Rex always reminds me of Baloo from Disney's "Jungle Book".
What is your favorite memory with this Rex? This is a hard one, I have lots of happy memories with Rex. Recently, I stopped by to see him after not having walked him in a while. Amy was waiting outside with him and he spotted me. He took off running and nearly bowled me over with snuggles and tail wags. I'll never forget it. I've always felt a connection with him and this was just another confirmation of it. It's moments like this that remind me why I love to work with dogs.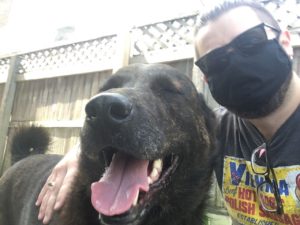 Thanks for reading about our amigo, rex!
We are so glad you got to meet our dog of the week, Rex. He's a big cutie pie who loves to cuddle his friends and family. Our walkers have put together some fun profiles for their doggy clients, keep your eyes peeled for more dogs of the week!