March 6, 2018
I get why mobile apps make life easier. I've experienced the time saving. I've "run" all my errands without doing any running at all. They do improve the quality of my life because I work full time while juggling an accelerator program focused on growing my small business. I have a team I oversee and manage up to seven days a week. I'm a room parent and a PTO rep at my kids' school. I'm active in the #RESIST movement and do something to hate on Trump weekly. I sincerely get it.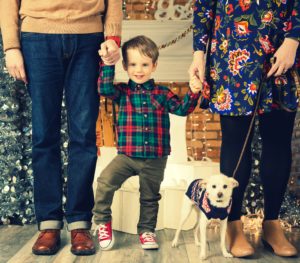 But would I ever trust an on-demand, tech company like Rover.com or Wag! to take care of my dog? No. I value his life and our family would be devastated to lose him by taking such a risk.
Rover-Time's rates represent more than just a walk. We uphold a principle of doing no harm. It's our job to deliver skillful, safe, conscientious, and compassionate care to all animals entrusted to us. We're tirelessly attentive to their security and well-being, and we place their welfare above all other considerations, so every animal we work with returns home safe, every time.
Our team is made up of lifelong animal lovers and pet parents who are truly dedicated to the customers and animals we work for. Our love for our customers' animals always gives us something to talk about. If you were a fly on the wall at any of our company meetings, you'd witness the laughter and joy those conversations bring us.
Rover-Time's employees understand the dog's evolution and their ways of communicating with us. We work to expand our knowledge of breeds – for fun. We soak in what we can learn about dog training and learning theory as it relates to the field. We define canine behavior and solve real-life problems together. And most importantly, we empower ourselves with comprehensive understanding of how to prevent dog bites and how to humanely work with an animal so our customers never lose their animal to a preventable incident.
At Rover-Time, our team is the core of our business. We believe wholeheartedly and passionately in positive reinforcement dog training. Our core values include trust, accountability, compassion, transparency, integrity, loyalty, and egalitarianism. We bring these values to our community to create a deep-rooted connection to the City of Chicago. Through volunteerism, partnerships, and online awareness, Rover-Time works hard to enhance the lives of all people, dogs, and cats.
Our company values and professionalism are what differentiate us from our competitors. But so do our rates. You get what you pay for but for your dog and cat, the expense is truly worth it.
Julia Rohan founded Rover-Time in January of 2012 and received her formal training at FetchFind Academy, a program for aspiring dog trainers, based in Chicago. Julia lives in Irving Park with her husband Mark. Together they co-parent Archer, their almost 3-year old son, and Chauncey Billups Vanderhoff, an over-confident, territorial, and anxious 8lb. Chihuahua-Terrier mix. Both boys melt her heart hourly.