About Us
We are a team of vetted and experienced pet professionals focused on providing a high standard of care for your pets.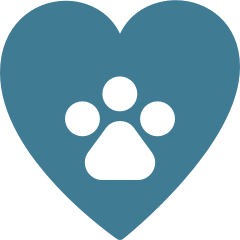 We Care
We'll give your dog personal attention for your peace of mind
We'll provide professional feedback
Bottom line – we'll love and spoil your dog every chance we get!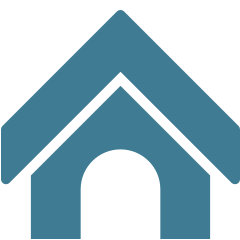 You're Safe
We're really well trained, reliable, pet professionals!
Rover-Time carries Travelers Business Insurance coverage (for dog bites, veterinary care, property damage or loss).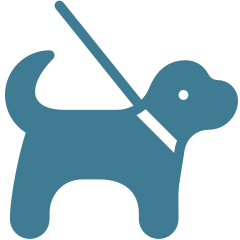 We're Convenient
Round the clock convenient and secure support
Choose your form of payment
Smooth-running office with charm of a boutique
Julia Rohan, Owner & Pet Parent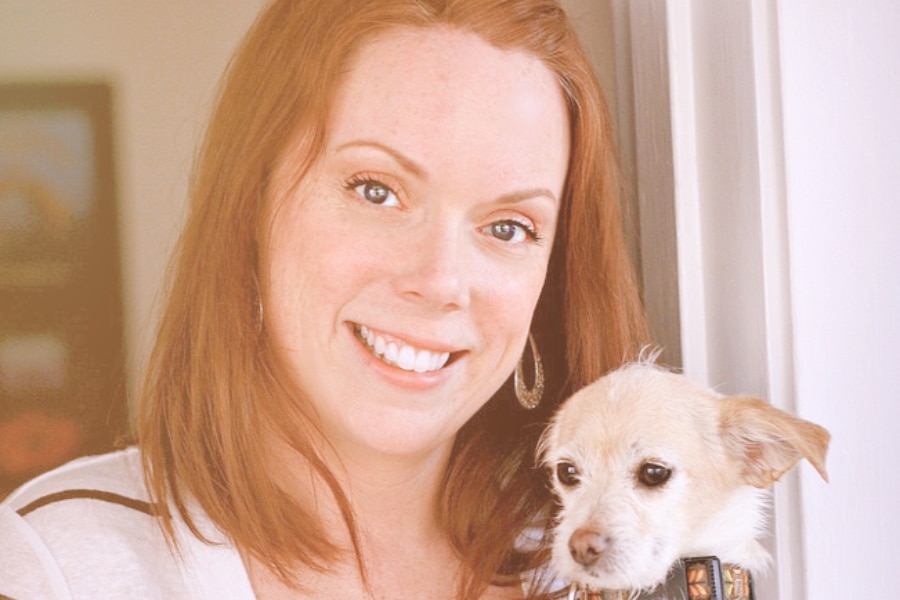 If Julia Rohan could walk every dog she met, she would.
Rover-Time's owner created this business because she loves dogs. But she also loves working with pet parents. So while she personally takes care of each customer and the relationship Rover-Time has to their home, her team of really well-trained pet professionals delivers Rover-Time's services across Chicago.
Julia knows it takes a deep, personal touch to keep dogs and their pet owners happy because she was a dog mom first to one very deserving-of-love guy named Chauncey Billups Vanderhoff. It was this chance to nurture and better his life that steered her towards motherhood. Now she is a mom to another little one, her son Archie.
Julia welcomes you to contact her about anything pet related whether you need a resource, pet-advocate, or to be introduced to the right person. After all, dog walking isn't just about taking care of the dogs, it's about their pet parents, too! Please feel free to call, email or follow her. You can also reach out to her on Facebook or connect on LinkedIn.
Rover-Time's Pet Professionals
Aaron
Aaron knows how important it is to make sure Rover-Time's dogs feel loved and cared for. He prioritizes their comfort first by letting them set the pace so they have the time they need to feel stimulated and well exercised on their walks with us. Aaron is certified in pet First Aid and CPR and he works with our Avondale to Belmont Gardens customers.
Becky
Meet our Operations Director. Becky supports the relationships we have with incoming and existing customers. She also oversees new hire onboarding and the longterm success of our walking team. She loves animals, improv, and learning to cook. Becky is certified in pet First Aid and CPR and has been with the company since June, 2014.
Brandon
Brandon can't think of a better job than dog walking. To help our pet parents feel confident and happy with his care of their babies, he establishes a tight bond with the animals he personally cares for. His goal is to elevate worry and stress for our customers, human and four-legged! Brandon is pet First Aid and CPR certified and he manages our Logan Square route.
Chris
Chris believes consistency is key to keeping our clients happy. He knows customers appreciate a walker who's not only an animal lover, but also someone who commits to the job and their dog's long-term happiness. Chris is certified in pet First Aid and CPR and oversees our Old Irving Park route and acts as a north side support walker.
Christine
Christine lives in Edgewater with their wife and dog, Charlotte. Christine has a special place in their heart for dogs with a history of physical and emotional trauma because Charlotte had a rough past herself. Rover-Time appreciates Christine bringing this unique perspective to their work with our client's pets. Outside their work for Rover-Time, Christine is a multidisciplinary designer and photographer freelancer. They are certified in pet First Aid and CPR and serves our customers living in Uptown.
Joanne
As a dog mom herself, Joanne understands how it feels to leave her pets for work or vacation. She relates to the comfort a reliable and well-trained pet professional brings to a pet parent because Joanne has been on the receiving end of hiring dog walkers for the last 8 years. She brings this experience to her work for Rover-Time and looks forward to creating special friendships with all the animals she has the opportunity to serve. Joanne is certified in pet First Aid and CPR and oversees our Irving Park route.
Katie
Meet our Team Manager. Katie supports staffing, training, communication, and growth as it relates to the dog walking team. Katie believes each dog needs something different from his or her walk and gives this good advice, "As long as you are paying attention and focusing on whatever it is that makes the dog have fun (safely) then you have a happy pooch." Katie is certified in pet First Aid and CPR and has been with the company since July, 2015.
Kirby
Stay tuned for a masterfully written bio on Kirby!
Matt
Matt is an accomplished musician that plays around town most nights and weekends but he dedicates his days to visiting his Rover-Time clients. With his experience growing up around dogs and his intensive professional dog walking training, he delivers safe and fun service. Matt is certified in pet First Aid and CPR and has been with the company since May, 2015. He manages our clients living in Humboldt Park and Bucktown, always going above and beyond for his people and their dogs.
Michaela
Stay tuned for a masterfully written bio on Michaela!
Rocio
Rocio was born and grew up in Chicago and is now raising three of her own daughters in the city. She's always loved dogs as a kid and Pit Bulls were always her favorite. In her free time she loves crafting and learning how to make and fix things and would even go as far as calling herself pretty handy! Rocio is certified in pet First Aid and CPR and has been with the company since January, 2016. She oversees our Ravenswood route.
Shaun
Shaun shares his joyful personality, his high levels of integrity and loyalty, and his years of animal handling experience with Rover-Time clients. He's raised and cared for dogs, cats, snakes, birds, and even a hedgehog. He simply loves animals and makes it his goal to bring happiness into each life he touches. Shaun is certified in pet First Aid and CPR and has been with the team since February, 2014. He manages our clients living in Edgewater and Andersonville.
Susie
Susie brings 16 years of veterinary technician experience to her work with Rover-Time. She believes one of the most important aspects for making clients feel content is ensuring their pets are happy, through walks and positive interaction. In her (limited) free time, Susie's an amazing mom that's raising a lovely, little one in the Jefferson Park neighborhood. She is pet First Aid and CPR certified and she oversees our Mayfair to Albany Park route.
Zoë
Zoë relocated back to Chicago from New York City. During her eight years living there she walked dogs and pet sat as much as possible to feed her love for all animals. When she's not walking dogs for Rover-Time, Zoë is a classically trained actor, avid podcast listener, and book addict. Zoë is certified in pet First Aid and CPR. She manages our clients living in Albany Park and has been with the team since January, 2016.
Tail Wags & Happy Parents
Matt from Rover-Time cared for our (anxious) adult Standard Schnauzer twice in the past few months while we went out of town. Once for a longer over-night stay and once when we got into a travel pinch and he came to the rescue! Our Jackson is extremely nervous, but we came home and he was very calm. Matt even had to coordinate with a different family member because my husband and I were out of town and the transition from that family member to Matt was seamless. We were thousands of miles away and knew Jackson was in great hands. For the longer stay, Matt sent detailed daily reports both by text and we came home to a log about each of their walks and overnights. I have yet to find an over-night pet service in the city that can hold a candle to Julia and her team. I hope Matt can care for Jackson again in the future!

— Lauren S., Jackson's Mom
Schedule A Meet & Greet