March 4, 2014
As the Marketing Manager for Rover-Time, I've especially enjoyed diving into the world of animal social media. There are lots of people out there creating original, funny, and interesting content about dogs, cats, and other four-leggedies. Pics, Tweets, Posts, OH MY! Now that I've had some time to find my favorite online sharers, I thought it'd be fun to pass them along to y'all.
Whether you partake in all digital media or live your life offline (except to read the Rover-Time blog), I tried to curate the list to have something for everyone. If one of these strike your fancy, I hope you take a minute to follow/like/subscribe. Please enjoy!
(Note: I did not receive any gifts, treats, or pets from any of the featured groups in exchange for promoting their awesomeness.)
Social For A Cause
Here are just a few orgs doing great things online, but more importantly offline.
Pilots N Paws
This is a one of the sweetest things I've ever heard. The pilots of Pilots N Paws volunteer to fly animals from kill shelters to rescue groups nationally. How awesome is that???
Tweet 'em: @PilotsNPaws
Like 'em: www.facebook.com/pilotsnpawsfanpage
One Tail at a Time
If you haven't heard us talk about OTAT, you must be new here. What I love most about their social sharing philosophy is they use LOL humor and adorable pics to find good homes for amazing animals. Absolutely no Sarah McLaughlin songs found here.
Tweet 'em: @onetailatatime
Like 'em: www.facebook.com/onetailatatime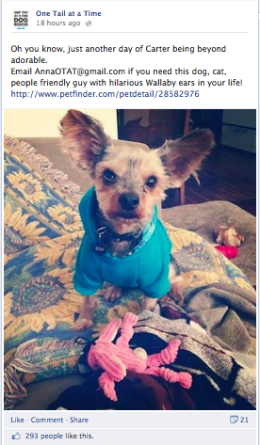 Six Legs Foundation
This is a new foundation started by two ladies with a passion for pups. They are the moms of Fifty, a two legged pitbull, and Rudie, a gorgeous Sheepdog/Akita mix. Their purpose is providing financial assistance to dog owners in need. They aspire to keep pets in loving homes and out of over-crowded shelters.
Like 'em: https://www.facebook.com/6legs
Socially Informative
Stay in-the-know by following these peeps who understand how to educate while entertain.
Tails Pet Magazine
It's a Chicago-based publication who have their finger on the pulse of animal news. I appreciate the mix of information, engagement, and wackiness.
Tweet 'em: @tailsmagazines
Like 'em: www.facebook.com/tailsmagazines

Reisner Veterinary Behavior & Consulting Services
Julia shared this with me as one of her faves and I can see why. It's the perfect balance of informative, clever, and silly. Whatever mood you're in, you'll enjoy what they share.
Like 'em: www.facebook.com/ReisnerVetBehavior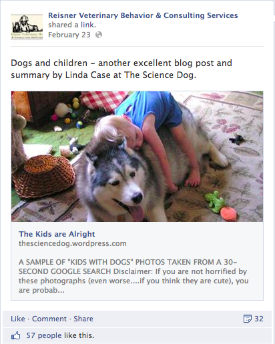 Montrose Dog Beach
You'd expect this page to hibernate during the winter, but even with the arctic weather we've had, they find plenty of interesting content to post. If your Chi-dog loves water, keep up with this page for beach updates and the latest Lake escapades.
Tweet 'em: @MonDogBeach
Like 'em: www.facebook.com/MonDogBeach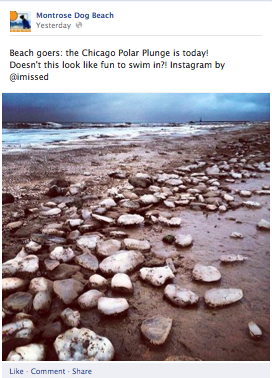 Modern Dog Magazine
For all those Dog-Loving Pinners out there. This is the most comprehensive collection of everything furry from the Internet. Inspiration is found here.
Pin 'em: www.pinterest.com/moderndogmag/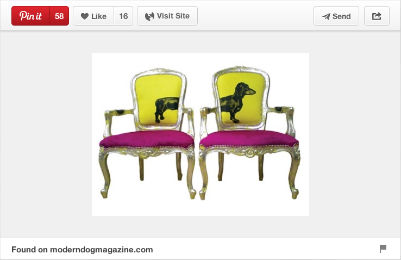 Socially Emotional
Get ready to feel something when you pop onto these pages. Warning: these folks will make you giggle, coo, and awww out loud.
grumpy cat
Pushing the boundaries of socially acceptable conversations. Tip: you'll appreciate grumpy cat's snarky comments even more after you wake up on the wrong side of the bed.
Tweet 'em: @Im_GrumpyCat


Catstagram
Yep. It's exactly how it sounds. I'm not a cat lover, but these tweets make me reconsider.
Tweet 'em: @catsta_gram
Gram 'em: I figured they would have an Instagram page, but I was fooled….
The Dogist
Capturing the souls of dogs on a walk. Instagram was made for people like him.
Gram 'em: @TheDogist
Like 'em: www.facebook.com/thedogist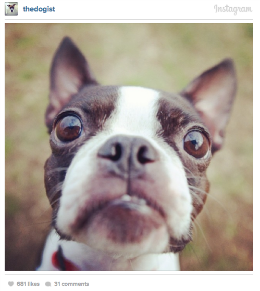 Breakfast with Melvin
Get your drool on with Melvin, the mini Schnauz, who presents new breakfast ideas on the reg. He shares everything from frittatas to powdered donuts. Now I'm hungry.
Gram 'em: @MelvinandEllen
Follow 'em: www.tumblr.com/search/breakfast+with+melvin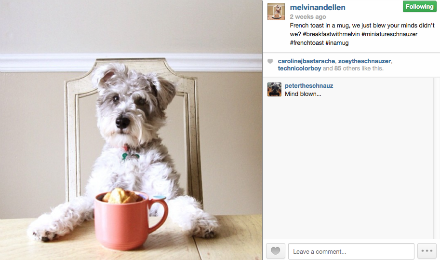 Serenah Photography
Another fave from Julia. For cat and dog lovers alike. Stunning. Striking. Creative.
Like 'em: www.facebook.com/pages/Serenah-Photography/100482606687398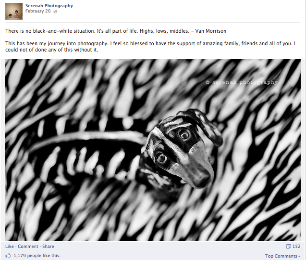 Forgive me for being biased, but I think Julia is one of the best users of Facebook for a pet-industry business. I wish I could take a small bit of credit for her hilarity. I believe many of you feel the same way 🙂 If you haven't heard, she shares her pet photography skills on Instagram now too. Follow her @rover_time!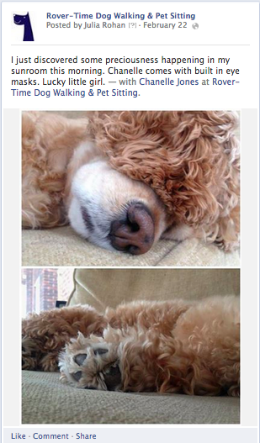 We want to hear from you now.
Who are your favorite people on social media?
Who do you follow obsessively?
Where do you go to get your animal fix?
Katy comes with an advertising background and a Master's in Social Psychology, so she can basically read your mind. She's also the proud parent of a sweet, smart, energetic "borador" named Squash (aka Squasharina, aka Squashinator, aka Squishy). Katy helps manage Marketing and Operations at Rover-Time with Julia.