August 17, 2020
meet the Dog Of The Week: Ziggy Flufferpants
Ziggy's walker Joe has the inside info about Ziggy
Learn all about Ziggy Flufferpants, one of our very favorite greyhounds in Chicago! This handsome guy always impresses while strutting his stuff in Portage Park. He loves to go on long walks and sniff every bush he can.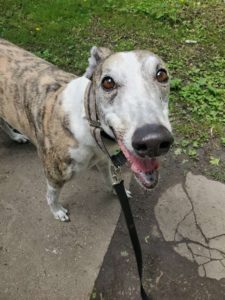 Dog's Name: Ziggy Flufferpants
Owner Name: Lauren
Breed: Greyhound 
Birthday: April 11, 2013
Theme Song: Ziggy Stardust by David Bowie
Favorite Activity: He loves to go on long walks around his neighborhood. 
Nicknames: Zig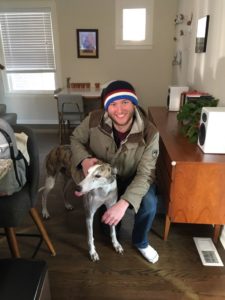 What challenges did you encounter Ziggy? Ziggy can be stubborn, at least for me, when he wants to go one direction, he will let you know about it.
If Ziggy had a catch-phrase, what would it be? "Just one block?"
If Ziggy was a famous movie character, who would it be? I would say Ziggy is like Jack Black, he is a huge goofball who is always having a good time and never fails to put a smile on my face while we are out walking.
Thanks for reading about our Guy, Ziggy flufferpants.
We are so glad you got to meet our dog of the week: Ziggy Flufferpants. Or as he would say "bark bark, bork!" Our walkers have put together some fun profiles for their doggy clients. Keep your eyes peeled for more dogs of the week!