April 12, 2021
Meet the dog of the week: Luna
Here's the inside scoop about Luna from her buddy, Nicole
Meet the dog of the week: Luna. She would appreciate a slobber clean-up when you have a free moment!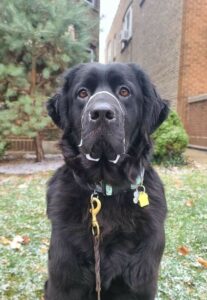 Dog's Name: Luna
Owners' Names: Lauren & Jesse
Breed: Newfoundland
Birthday: July 31, 2018
What are Luna's favorite foods?  Treats and Broccoli 
What are Luna's favorite tricks to do for a treat? This amazing girl can do so many tricks, but her favorite thing to do naturally is turn in circles
What is Luna's idea of a perfect day? Luna's perfect day would be getting tons of treats, getting all the belly rubs, pouncing at her sister, being with her family, and barking at all the pups she spots.
Theme Song: "Pump it" – The Black Eyed Peas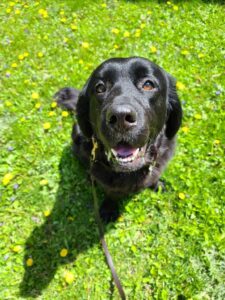 Favorite Activity: Soaking up some sun, running all around the neighborhood, exploring beaches or new areas with her mom.
Nicknames: Loon, Loon Goon, Crazy Girl
What challenges did you encounter with Luna? Her leash reactivity on walks, I was mostly concerned about her hurting herself from being so overstimulated when seeing another pup. But her mom has worked with her so much and now, she is so amazing on walks! 
What is your favorite memory of Luna? Seeing how excited she would get on walks with me, she would tire herself out running all around the house and doing circles from being so excited for her walks.
If Luna had a catch-phrase, what would it be? "Let's go say hi to that dog!"
If Luna was a famous movie character, who would it be? Taz – Space Jam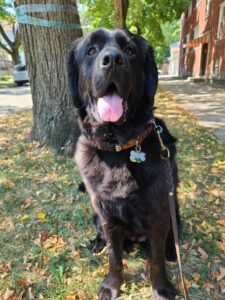 Thanks for reading about the lovely luna!
We are so glad you got to meet our dog of the week, Luna. She kindly asks that you'll stop reading and take her for a walk now.
Be sure to keep your eyes peeled for more Dogs of the Week!