April 16, 2021
How to Travel with Your Dog on A Budget
With COVID-19 still making air travel difficult, pet parents are opting to travel by car. While planning a cross-country trip to see or family or a camping trip with your dog, it's normal to worry about how your pet will react, where you can go, and how much money you'll have to spend. Here is how to travel with your dog on a budget.
Keep in mind, —every dog is different and will need different training and attention.
Traveling In the Car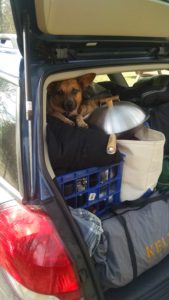 Long Drives
This might seem obvious, but make sure your dog is comfortable riding in the car on long trips. Drive a few hours to go on short adventures together and see how your pup reacts. Make sure you budget for gas. While traveling by car is by far the cheapest route, gas prices can add up! Doing some research ahead of time while you plan your route can help those costs from surprising you.
Plan Ahead
One surefire way to end up spending money is being unprepared. Make a list of everything you may need for your trip beforehand and stock up or buy in bulk before you head out.
Take Breaks
Make sure you stop regularly for your pup to exercise. Bringing snacks for both you and your dog can help with your budget and stop you from purchasing unhealthy and gross gas station food.
Location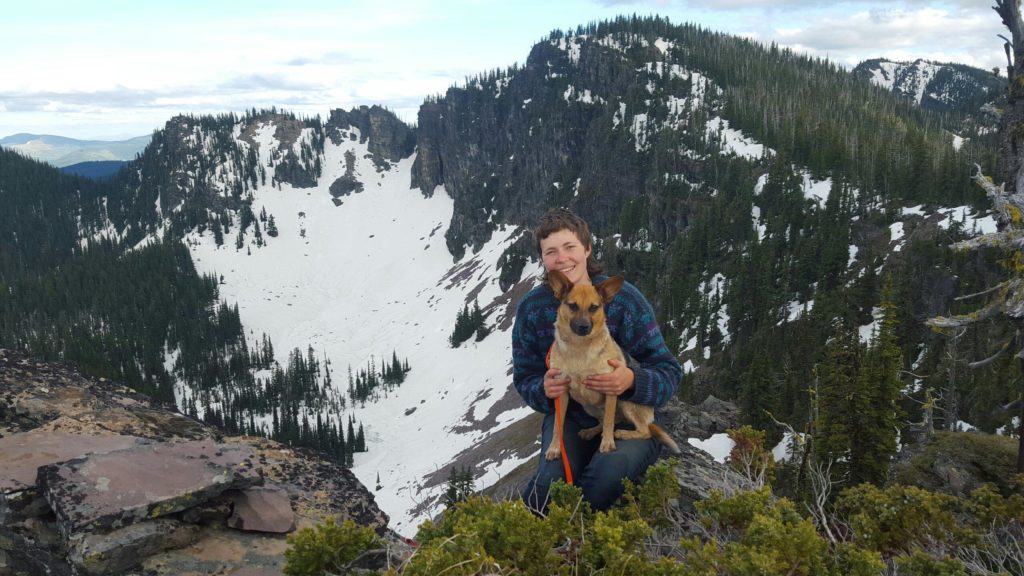 Climate
Drastic changes in weather and climate—intense heat in a desert or freezing cold in mountains—can be hard on your pup. Always think ahead and remember that if it feels extremely hot or cold to you, it might be dangerous for your dog. Make sure to pack a sweater for the colder nights for your dog (if short-haired). Also, consider going to a groomer before your trip; getting their nails trimmed and their fur cleaned before you go could help you save money in the long run by avoiding possible foot injury or overheating during warmer months.
Sleeping
Does your dog need a crate to sleep? Can they sleep in a tent? Some dogs need a crate to feel comfortable to sleep. If you're unsure if your pup will sleep in a tent comfortably, try camping in the backyard (or the living room!). Don't be surprised if your dog comes to cuddle with you to stay warm. If you don't already own a tent, consider borrowing or renting a tent to cut down on upfront costs.
Where to Sleep
The best way to travel with your dog on a budget is to find free camping. The USDA Forest Service, the National Fish & Wildlife Service, and the Bureau of Land Management are all helpful resources for finding free camping all over the United States. The bonus is that, unless otherwise stated, these places usually allow dogs!
Behavior Training
Before traveling, it can be helpful to introduce your dog to lots of new experiences (sights, sounds, and smells) rewarded with lots of tasty treats so that they will associate good things with new places.
Health
If you are leaving for a long trip like we did, bring lots of dog food, especially if your pup has a particular diet. Make sure your dog is up to date on all shots, particularly the rabies vaccine. Bring a copy of your dog's health records in case you need to see a vet.  Also, it's helpful to be well stocked up on Heartgard (or other heartworm protection).
Benefits of Traveling With Your Pup
Traveling with a dog takes some planning and thought, but it can influence the course of your trip for the better. Having a dog might mean that you go often the beaten path, so be ready to be flexible.  Traveling is always an adventure and there is no better companion than your best furry friend!
Are you interested in dog walking services and live in Chicago?
Contact us today at support@rover-time.com or visit our Home Page for more information! 
Adapted from Ben Kilbride's original article. Hopefully, you now have an idea of how to have a fun and safe trip with your dog! OK! Time to get that doggo acclimated to the car and go have some adventures!