December 7, 2017

Chauncey really does have a heart. You wouldn't know it by watching him interact with other dogs, but it's there. How do I know? He's begging to spread the word so this fundraiser closes out with a bang.
Chicagoland Rescue Intervention & Support Program or "CRISP" for short, is partnering with Lynch Creek Farm to raise much needed funds for their diversion program. Keeping pets together with their families is extremely important, but even more so around the holidays.
Day 7: Som hollyday flair to help raize fundz for CRISP
U cant hid from Me the grenery adorning our hom thees dayz. Plez dont make Me wait to apreciat the fyne wreath and senterpeace. I wud also like 2 compliment U on your dezision to dekorate like an adult this hollyday seazon.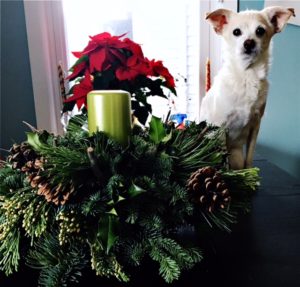 This fundrazer saves pets from being abandoned and keps them with the familz that love them. Even tho i hate pets, i understand how gud it is 2 be hom with my familee.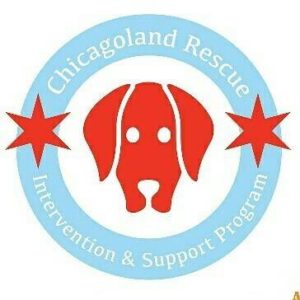 Our friends at CRISP have a ton of great events happening in December. The wreath fundraiser actually ENDS TOMORROW but you can also join them at the Chicago Art Shop Holiday Market on Sunday, December 10 or pick up tickets to take part in their Ugly Christmas Sweater Party on Friday, December 15. 
Julia Rohan founded Rover-Time in January of 2012 and received her formal training at FetchFind Academy, a program for aspiring dog trainers, based in Chicago. Julia lives in Irving Park with her husband Mark. Together they co-parent Archer, their 2-year old son, and Chauncey Billups Vanderhoff, an over-confident, territorial, and anxious 8lb. Chihuahua-Terrier mix. Both boys melt her heart hourly.