July 20, 2020
Meet the Dog Of The Week: Chickadee
Chickadee's walker Shaun has the inside scoop about Chickadee
Learn all about Chickadee one of our very favorite Chihuahuas in town! This smart, sassy girl steals our hearts on a daily basis with her cutie-pie face and her big bat ears.
Dog Name: Chickadee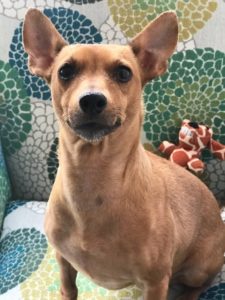 Owner Name: Shoshannah
Breed: Chihuahua/Terrier mix
Birthday: January 1st, 2012
What is Chickadee's idea of a perfect day? Going out on a sunny day and tanning.
Theme Song: "Sissy that walk"– Ru Paul
Favorite Activity: Tanning and modeling.
Nicknames: Chicky, Chica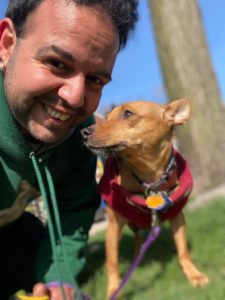 What challenges did you encounter with Chickadee? At first, she would always bark at other dogs but after working with her she doesn't do it anymore.
What is your favorite memory of Chickadee? Laying in the grass and enjoying the summer day.
If Chickadee had a catch-phrase, what would it be? "Don't hate me cause I'm beautiful"
If Chickadee was a famous movie character, who would it be? Moana
Thanks for reading about our girl Chickadee
We are so glad you got to meet our dog of the week: Chickadee. Or as she would say "ruff ruff!" Our walkers have put together some fun profiles for their doggy clients. Keep your eyes peeled for more dogs of the week!