January 9, 2014
This month we're excited to feature Chicago-based Lincoln Bark. Their super yummy treats have made a huge impression on Rover-Timers and we're thrilled to share this Q&A with Lincoln Bark's President, Bobbye Cochran.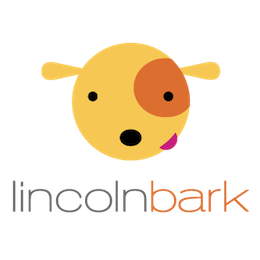 Q. How did Lincoln Bark get started?
A. At Lincoln Bark, pets are part of the family. We were frantic to save the life of our pup Sophie, who stopped eating after being diagnosed with Addison's disease. In desperation, my daughter and I began to research canine nutrition and experiment with recipes.
We developed a homemade human-grade treat that Sophie loved. Inspired by the rave reviews our Sweet Little Butterpup® received, we launched Lincoln Bark, named after a Chicago neighborhood where we have lived for many years.
Q. Is your pup Sophie featured on your website?
A. She sure is! Read her story in the About Us section.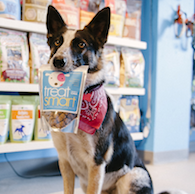 Q. What makes your treats different from other dog treats?
A. While many treats claim to be all-natural and healthy, Lincoln Bark's treats deliver a boost of wholesome nutrients to keep your pup functioning at his finest, plus drool-worthy flavors that have dogs coming back for seconds. Chia Seed is an excellent addition to the high quality, healthy treats because they have more omega-3s than wild salmon, more antioxidants than blueberries, and more protein than kidney beans. It's also non-GMO, gluten-free, trans-fat free and sugar free. Plus, we are very proud that our products are Made in the USA.
Q. Why does Lincoln Bark use Chia Seeds?
A. Top 3 reasons:
1. Holistically promotes overall canine health
2. Packed with Omega 3s that help maintain healthy skin and a shiny coat
3. The seeds have no taste or scent, so each treat's yummy flavor isn't affected
Q. Have you ever eaten one of your treats?
A. More times than I can count! The Pumpkin Peanut Butter Butterpups smell like cookies, so they can be hard to resist.
Q. Your packaging is so cute. What was your inspiration?
A. Thank you! We wanted to use bright, happy colors. That carried over to the rest of our packaging whose design reflects the pure, honest ingredients in our treats. The goal is for the package to not only be eye candy but to supply valuable information.
Q. Do you have anything for our kitty clients?
A. We do: Kitty Sprinkles! Same idea as Doggie Sprinkles, but for our feline friends with "distinguished" palettes.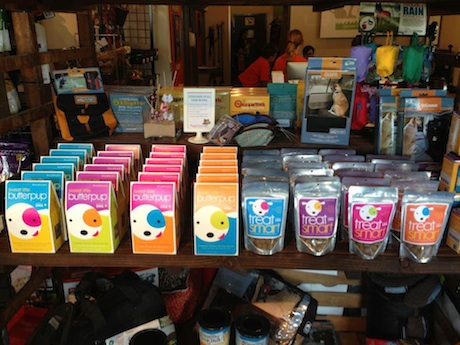 Q. Where can dog owners find Lincoln Bark treats?
A . Our treats are sold at many independent pet boutiques across the US, as well as online at Abe's Market and our website.
Q. What do you see as the key trends currently in the pet treat market? How is Lincoln Bark responding to these trends?
A. We know that keeping pets healthy will help minimize expensive trips to the vet. Pet parents realize that nutritional pet treats are a good value and a worthwhile investment if the products can help keep pets healthy. Some allergies and illnesses are not preventable, but consumers are paying closer attention to the ingredients panel on pet products–and many manufacturers are responding with all-natural ingredients. The organic, all-natural movement has impacted the human food industry and is making its mark on the pet food industry as well.
Stay tuned for the unveiling of their new product line – Nibbles® all natural freeze dried protein with Chia Seed! Available early 2014.