May 5, 2015
Bringing along our pets to the beer garden can make for a perfect summer afternoon, but it's helpful to remember a few key tips to make sure that both our dogs and our patio-mates have a good time.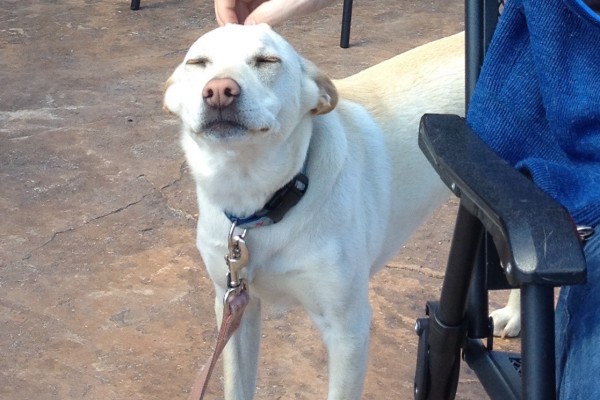 First of all, make sure your dog is welcome! Just because a restaurant or pub has an outdoor seating area doesn't necessarily mean that it's dog-friendly. When in doubt, call ahead.
Consider your pet's comfort. While you're throwing back craft beers on a picnic bench, your pet is relegated to the sidewalk, which can get very hot on a sunny summer day. Bringing along a small blanket or towel can give them some relief.
While you are fully entertained by sitting around with friends discussing the last episode of Game of Thrones, your dog may not be as into it. Go for a brisk walk ahead of time to wear him out, or bring along her favorite toy. A quiet, well-behaved dog will result in the best time had by all.
Your dog wants to join in on the drinks. Many restaurants with outdoor patios are happy to provide a water bowl for your dog. If you don't see one, ask a server, or bring along your own collapsible travel bowl. Given the recent widespread canine flu outbreak, avoiding communal bowls is a wise choice.
Keep in mind that not everyone is a dog lover (crazy, I know). Some people–kids and adults alike–are fearful of dogs. Be sure to keep an eye on your pooch and make sure he's not wandering over to other tables where he might not be well-received.
 On the flip side, some people may want to treat your dog with items from their plate. Be sure to keep an eye on what goodies your dog may be getting away with.
Always make sure that your leash is attached to something stable, and that the slack doesn't cause a tripping hazard for other patrons. It's not easy to forget the scene in Marley and Me when he takes off, toppling over an entire table.
All that being said, go outside and enjoy the sun! As any Game of Thrones fan knows, winter is always coming.
Kim is Rover-Time's executive assistant and provides support on daily office operations. She and her husband live in Portage Park with their dog, River, and two cats, Ginger Spice and Esteban. Kim loves to spend the summertime outdoors sampling the newest local craft beers.