April 22, 2013
Being married makes you think about having kids. And all the people in your life that put you on the spot asking "when" also get you wondering about having them. So I'll be honest, it's been on our minds. But first I'm going to share a text conversation I had with another Rover-Time dog walker last week.
1:45 PM Cecilia: Oh yes I cleaned up the pee 🙂 He did it as I was leashing him and I was like whoaaaaas where did this come from?!
1:47 PM Julia: Oh the things we deal with. Last week a 175 lb. Great Dane puked buckets all over me – I was covered. And it wasn't just fluid. When you're used to the stuff a 7 lb. dog makes it was quite shocking. But it also made for a fantastic story.
1:48 PM Cecilia: OMG lol
1:49 PM Cecilia: What was wrong with the horse!? That must have been nuts.
1:50 PM Julia: It was something similar to the flu I guess. Super gross but I felt so bad for him it didn't matter to me. I'm going to make for a killer (and also completely unaffected) mother. My kid will be able to literally poop on my face and I will be unfazed.
So here's my question: does the compassion I feel towards a sick dog that vomited buckets onto my pants really set me up for success as a parent?
My answer: I don't feel there's anything comparable to the absolute joy and terror of becoming a parent. I haven't asked myself what kind of dog my dog will grow up to be. I don't obsess over whether or not my dog is meeting his developmental milestones on time. And I haven't wondered what school my dog will attend and if we might need to move in order to be in a better district for that to happen.
This said, I actually think there are some parallels. There are reasons why when we, the pet parents, try to find commonalities with all our friends that are giving birth to babies. So here's what I've been thinking about:
Potty Training
Cleaning up after a dog that's learning to do it outside is a lot of work. Chauncey didn't have a home for the first three years of his life because he couldn't catch on to this concept. We have used a lot of Nature's Miracle in our house. A lot.
Teething
Puppies put just about anything they can find in their mouths, although their first choice is never one of the dozen toys you've bought them from the best, most socially conscious retailer.
Dogs Can't Talk
Like infants, they can't communicate their needs so you have to decode signals that could mean a lot of different things like, "I'm hungry", "I want that", "I need to poop," stuff like that.
Grooming
Washing them requires superhuman patience, because – like toddlers – they love to wriggle and squirm and sometimes bite. Cutting their toenails also seems like a form of torture.
Sleep Deprivation
Puppies actually can be a handful at night. Mothers to infants are probably rolling their eyes, but I'm serious: a puppy's dependency is wearing. And like babies, they don't run according to your schedule. Chauncey has also been know to "sleepy pee-pee". In our bed, while we're all sleeping together.
Psychic Ability
Surveillance is necessary, as is a sixth sense. Forgot to put the bathroom garbage up on the counter? Left a plate of cookies on the kitchen table? Didn't secure the baby gate? All recipes for disaster! Anticipating the next move is critical when faced with a curious dog in your home.
Public Embarrassment
Anyone who doesn't believe our dog is a terror to walk should come over to walk our dog around 5:20 PM. His dog and leash aggression, especially when you yourself work with dogs and "should have" a better mannered dog, is totally embarrassing.
Emotional Roller-Coaster
Even though you just spent five minutes yelling, clapping, or "redirecting" them for various transgressions, the second they calm down and curl into a little fur ball, all you can do is coo over how much you truly love them.
Separation Anxiety
When we leave our dog at home to run errands, go out for dinner, breathe, we can't wait to come back home and see him. Mark & I have ended vacations early to get back on the road to retrieve Chauncey.
Bringing up a pet will teach you a lot of things like time management, budget planning and putting the animal's needs before yours from time to time, but it won't fully prepare you for parenthood. Yes, raising Chauncey definitely fills the maternal spot inside me. It quiets the biological clock that had started loudly ticking shortly after I turned 32. And he makes for adorable content on Facebook (in my opinion), like my friends and family's babies make for adorable Facebook updates (in their opinion).
Now, I'd love to hear from you.
Is pet parenthood just the right amount of parenthood for you? How do others in your life react to that decision?
And from those of you that are planning to expand the ol' family what ways do you agree or disagree with my list of parallels?
Thank you, as always, for reading and sharing your experience with our community. If you liked this article share with your friends on Facebook!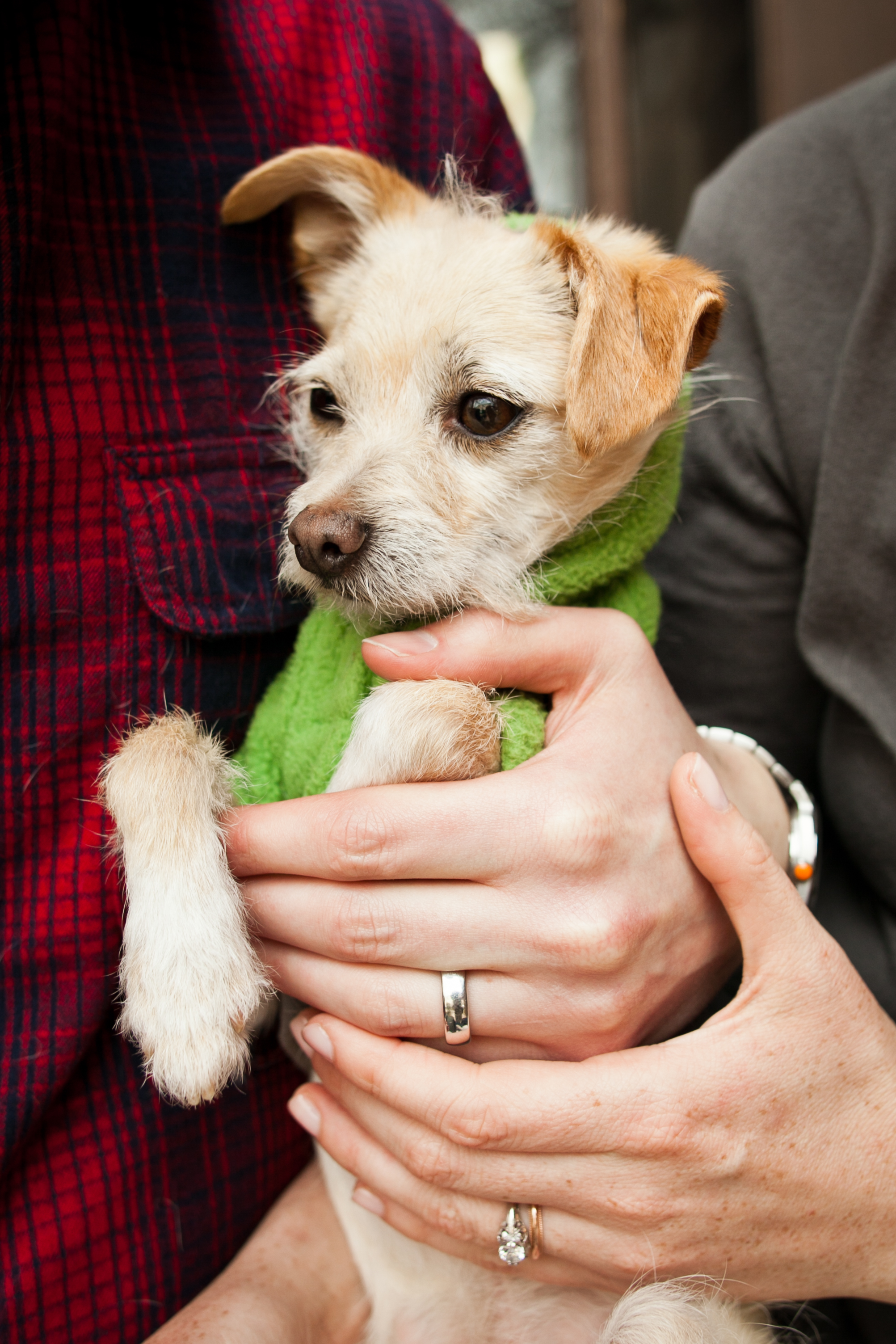 Images by Bethany Fritz, Maypole Studios Photography