April 9, 2013
"What Is That Thing?" – An In-Depth Examination of the Genetic Make-Up of Chauncey Billups Vanderhoff
At least once a week, either Julia or I will look at Chauncey and say "What IS he? He can't just be a dog." Then we usually try to guess what else he could possibly be, depending on what he's going at the moment.
Chauncey doesn't act like a dog, and he doesn't look like any dog I've ever seen before. The absurdly long legs, the aversion to chew toys, food, and other things we had taken for granted as things dogs loved… they all suggest that Chauncey wasn't so much bred as concocted by a team of mad scientists. Not that we love him any less for it – we couldn't be more grateful that our little fellow was rescued from The Island of Dr. Moreau and ended up in our home. But I know that no DNA test is going to take into account the wide variety of species that we believe are part of his ancestry, so we're left to wonder. Consider the following: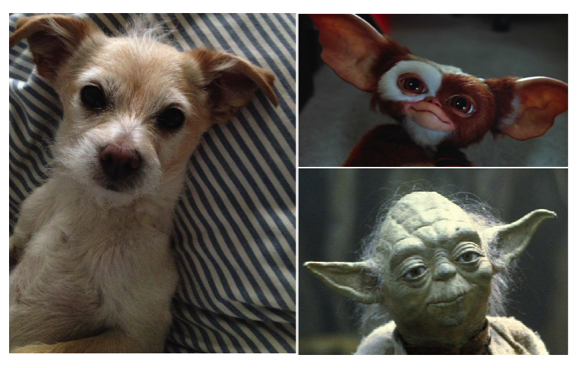 EARS: Jim Henson's Creature Shop was at the very least consulted on the design.

CLIMBING: Do you know what a kinkajou is? Neither did this guy until one crawled up his shoulder. Do you know what Chauncey is? Me neither, but the similarities here are striking.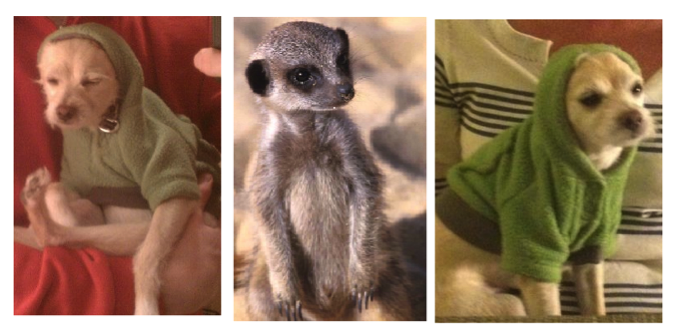 EARLESS APPEARANCE: Don't let the ears distract you; his cranium and coloring strongly suggest Chauncey's ancestors may have inhabited Meerkat Manor.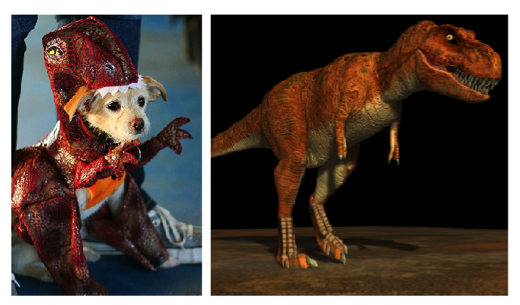 PREHISTORICALNESS: Your heart tells you there's no way Chauncey has any reptilian blood. The photographic evidence suggests otherwise.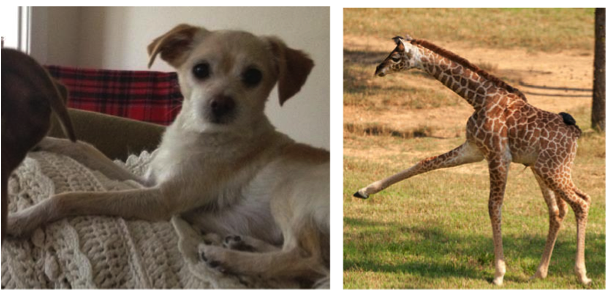 LIMBS: Look at the upper branches of Chauncey's family tree, and you're sure to find the leaves being nibbled by a giraffe.

IN REPOSE: The biological terms for the trait that these two share is "a high degree of leg foldability".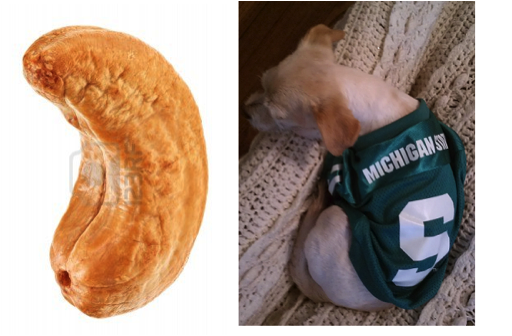 PREFERRED SHAPE: That's right, Chauncey is so unusual, one has to look outside of the animal kingdom to fully understand his DNA.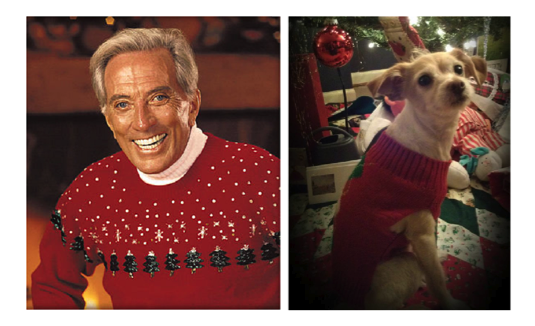 HOLIDAY ATTIRE: Okay, maybe this says more about his owners, but clearly Andy Williams is an influence.
Sharing is caring. Tell us what your dog looks like in the comments below. It's fun. What's stopping you?