December 11, 2012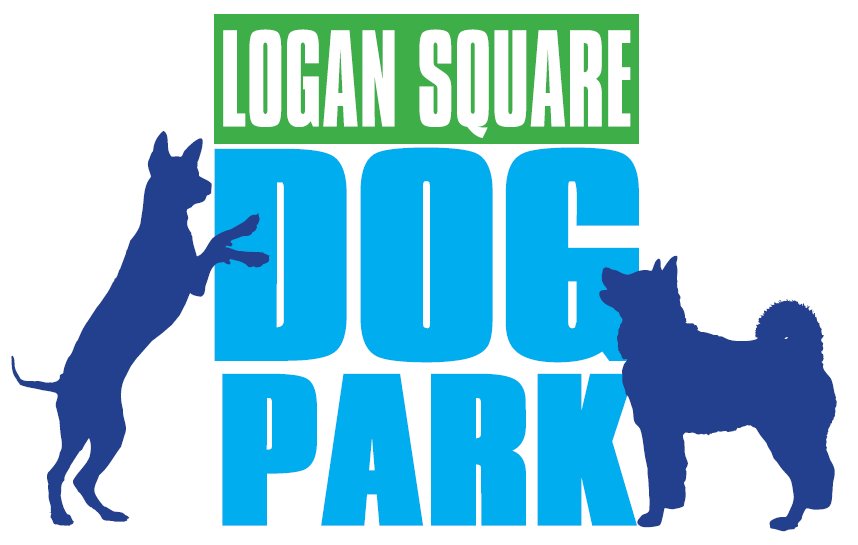 Rover-Time loves community and volunteerism. And in the spirit of the holiday season, we wanted to share an organization that's working hard to become a reality for Logan Square's pet owners. Julia recently had the opportunity to interview one of Logan Square Dog Park's executive team members, Chris Hewitt.
Chris, in your opinion what constitutes a good, better, or even best dog park?
For a dog park to be good, it has to be more than a place for owners to take their dogs to pee. A good dog park is one that offers enough space for dogs to run, socialize, and interact. However, for a dog park to be great, it has to have the support and participation of the community and be a place where people as well as dogs meet and work together for the support of their animals. The best dog park is, of course, ours.
What amenities will Logan Square Dog Park offer?
The plans for Logan Square Dog Park call for one of the largest Dog Friendly Areas in the City of Chicago. In addition  the current plans call for separate large and small dog areas, with water features in each, and a seat wall that will provide the dual utility of serving as both seating and containment for the gravel portion of the dog area. A full plan of the park is available here.
What is your favorite rule when it comes to dog park etiquette?
"What Happens in the Dog Park, Stays in the Dog Park."
What are your common goals as a dog park committee?
Our committee is very dedicated and I am so amazed and appreciative of the selfless effort that our volunteers offer for our community. I hope folks realize how wonderful the ethos of this community really is. Our volunteers have various gifts, but we all support Logan Square, we support our dogs, and we all are committed to bringing Chicago's best dog-friendly area to this site.
How is money raised for this project and how would one contribute to the cause?
The Chicago Park District has estimated the total cost of this project, including development of the rest of the site, as approximately $440,000. The City of Chicago has provided approximately $360,000 to develop the site into public space through the Open Space Impact Fee Program. This leaves about $80,000 to be raised by the community. This is typical for Dog Friendly Areas in Chicago. DFAs are maintained by the community, not the Park District, and by requiring the community to demonstrate sufficient organization to fundraiser for a portion of the costs, the organization demonstrates to the Park District that they are capable of supporting the future maintenance tasks.
We are fortunate to have a strong, capable group of devoted volunteers working on this effort (and we're always looking for more!!)
The Logan Square Dog Park Committee is a registered 501c3 non-profit organization through our partnership with Friends of the Parks. Through fundraisers and private donations our committee has raised about $25,000 of the required funds. We had hoped to be the recipients of a large grant from Beneful Dog Food, and were selected as a finalist in that contest – you may even have "Voted for Nacho". Unfortunately, we ultimately did not win the grant. We are regrouping and are working on a plan to raise the rest of the money, and we are very much in need of additional sponsors. Anyone can sign up as a sponsor through www.logansquaredogpark.com or by emailing us at logansquaredogpark@gmail.com. Please tell all of your generous, well-off, dog-loving friends!
How was this location chosen?
Despite our beautiful Boulevards, Logan Square has less open space than all but one community area in Chicago. In 2004, the City of Chicago adopted the "Logan Square Open Space Plan", which called for many improvements in Logan Square to increase the amount of open space. Among the recommendations were the expansion of Palmer Square Park, which was completed, and a set of 2 parks near the expressway, which were then called the Logan Square Gateway Parks. One of the Gateway Parks was to include a Skate Park, and that park has been built. The second Gateway Park called for an open area across the Boulevard from the skate park which was to include, among other things, a Dog Park. We have been working on the Dog Park aspect of the Gateway Park, as it is the active feature of the park that will ultimately lead to the park's full construction.
What do you believe are the benefits of dog parks?
If you have a dog, you know that life is easier if they're well socialized. Dog Parks are the perfect places for this and also serves as a place where we can all share our perspectives on the best care of our animals.
Logan Square Dog Park has wonderful supporters in the community and it is impossible to thank them all. Logan Pets has been particularly generous with all of their events, and local business like Orbit Room, Logan Square Auto, Quenchers, Shawnimals and others have signed up as sponsors. These aren't organizations that have businesses related to dogs, but they are good neighbors that are willing to contribute to positive efforts in our community and Logan Square Dog Park is very grateful for their support.
You can connect with Logan Square Dog Park on Facebook or sign up for their mailing list by way of their website!