November 6, 2014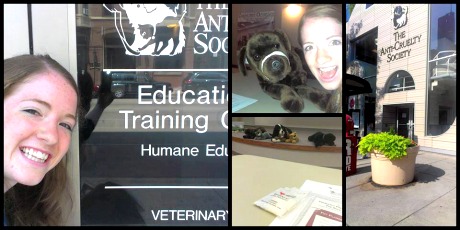 We provide Pet First Aid training for all Rover-Time staff as soon as possible after they join the team. Earlier this year, Julia wrote about this as well. She believes that it's essential each walker have the skills and knowledge to keep your pets as safe and secure as they can, but we hope they never have to use it.
Last year, one of our walkers noticed a small cut on the paw of one of the dogs, and was able to clean it out and bandage it up for the rest of the day. Of course, our walkers aren't vets, but having understanding of basic first aid principles can prevent infection in a small wound, possibly saving costly treatments down the road. Worst-case scenario, our walkers can at least recognize what is and isn't an emergency, possibly saving a life. You just never know what can happen out there, but you can be sure you're prepared for it!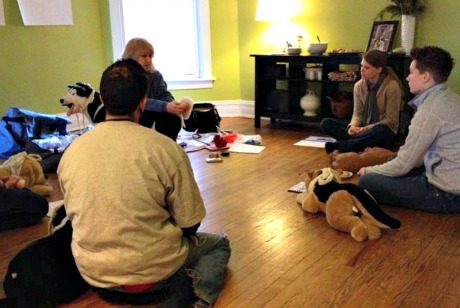 Just a few weeks ago, I was able to recognize symptoms of internal bleeding in one of my own dogs after he slipped and fell on a stump in the backyard. Before you worry, he ended up being fine, and I was glad to have him back after a sleepover with the emergency vet! I'm just glad I had the understanding that it was an emergency situation that needed immediate attention.
It's not just pet professionals who benefit from this knowledge – you can get trained in just a few hours to keep your own pets safe too!
If you're in the Chicagoland area, check out Anti-Cruelty Society or Animal Welfare League for upcoming classes. A quick Google search should turn up a variety of offerings in your area and the Red Cross site also has an option to search for local classes! They also have a practical list of items to keep in your pet first aid kit. If you're not into attending a class, did you know the Red Cross has a Pet First Aid app? It's super handy for treating minor injuries and ailments at home and assessing emergencies. For actual resuscitation skills, I'd recommend having an instructor physically there to help you get it right.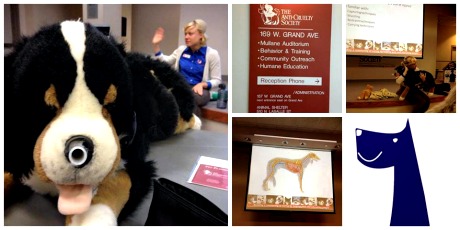 Weigh in. Tell us about your experiences.
Have you ever had to use first aid on an animal?
Has your knowledge ever saved you a trip to the vet?
Or made you glad you took your pet in?
Lynda manages our dog walking team at Rover-Time. Her career focus is on dog training and behavior and her approach is based on science, positive reinforcement, and humane methods to improve relationships between humans and their pets. She's also an assistant trainer at Animal Sense in the evenings and co-parents her own cat and two dogs, Surf and Ryan, with her other half Mary.