April 21, 2015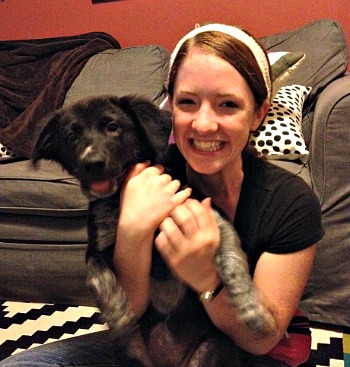 It was around this time last year that I received a phone call from a friend who wanted to know if I had any interest in moving to Chicago – in a month. His former roommate had made the decision to move out of the city, leaving a vacant room. I was living in Michigan, waiting for the lease on my college apartment to reach its end and marking the time by substitute teaching. After graduating that December, I had been planning on moving to Chicago, but only after a lot of careful planning, saving, and educational theater internship applications. So like any level-headed person when asked if she would be interested in moving to a new state in four weeks without a job lined up and with little to no (emphasis on the 'no') savings, I said, "Yes, of course!"
Six weeks later, I started with Rover-Time.
In a lot of ways, my route served as an introduction to the city. I was hired on as a sort of catch-all walker between several neighborhoods, so I had the unique opportunity to get to know many communities all at once. A typical day for me would usually start around the Lakeview area and then take me through Uptown, North Center, and Lincoln Square, before swinging me west towards Portage Park. Lynda, our manager at the time, was ready with advice on navigating traffic along Irving Park Ave and Montrose. Google Maps quickly became my best friend.
But it is one thing to know how to get to a place; it is another to feel connected to it. It's an incredible feeling to be familiar with something, especially while settling in somewhere new. Just knowing routines and friendly faces can go a long way. Through walking, I was able to explore neighborhoods in a very personal way. I started to feel like an unofficial community member in each of the neighborhoods where I walked. And I still feel that way. The postman who delivers around Mayfair Park and I are on a first name basis. I know that Lakeview High School's dismissal bell rings at 3:45 pm. I'm pretty sure I have met almost every dog living near Beacon between Montrose and Lawrence thanks to two of my very social pups, Luna and Sadie. I know how beautiful Welles Park is in the summer, and how unbelievably gorgeous Horner Park is in the fall. I know that if I am walking Danger of Jameson Loves Danger around her store in Andersonville, she is probably going to be recognized by pets and parents on their way to stock up on treats. All this from a simple daily stroll!
Regular walks are not only a great way to bond personally with your pet, but also a great way for you both to connect with the community around you. Building relationships with neighbors, and especially other pet parents, can provide deeper connections and a better sense of home. And it's not just me who thinks so. A study that appeared in a 2013 Health & Place journal publication showed evidence that adults who regularly walked their dogs in their own neighborhood benefitted from both physical activity and a "heightened sense of community to an extent that supports healthy aging." BOOM. There you have it. Taking your dog for a walk and saying "hi" to your neighbor makes you live longer.
I'd like to give a big thank you to all of the dogs I've had the pleasure of walking for their guided tours of my new home and for the added years on my life!
Becky recently celebrated her 10th month walking for Rover-Time. When she's not walking, she's passionate about working with youth theater and studying improv. She is of the opinion that dogs rule and cats also rule.