June 16, 2015
Boating, Canoeing,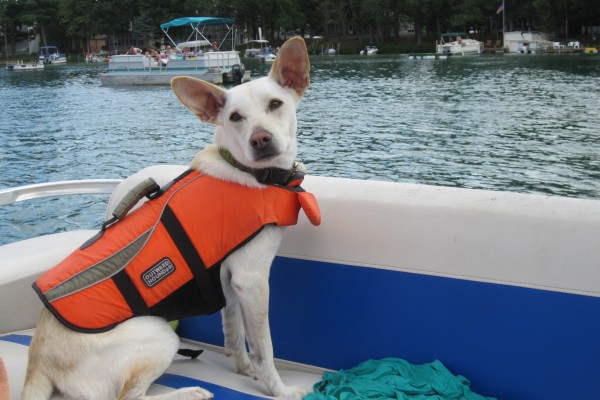 or Kayaking. Many breeds, especially retrievers, spaniels, and of course the Portuguese Water Dog, were bred to be around water, and would love a day out on a boat with their bestie–you! Don't forget the doggie PFD.
Doga. Believe it or not, yoga's not just for people anymore. The growing practice of doga incorporates your pet into your regular mat routine through gentle stretching and meditation. See who between the two of you can pull off the better Downward Dog (spoiler alert: the dog will always win this one).
Dock Jumping. This new sport measures the height and length that a dog can achieve when jumping off the end of a dock into a body of water. If you are spending time out at the lake house this summer and have an adventurous dog who's a strong swimmer, grab a frisbee and see how far they can go. Some dogs can get some amazing air!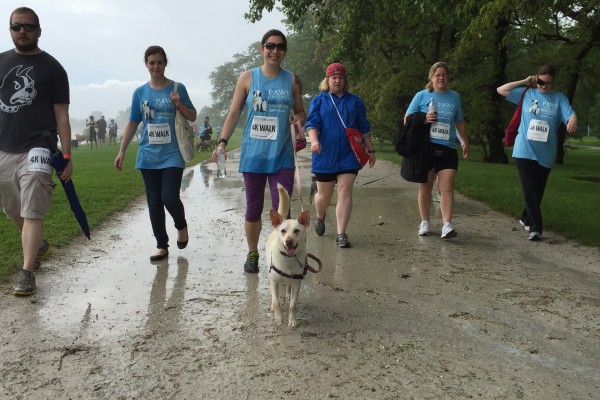 Parade or Fundraising Walk. Spring through fall are the main season for fundraising walks, 5Ks, and parades that may raise funds and awareness for philanthropic causes. While dogs aren't allowed to participate in races, they are often welcome on walks or in parades, especially when the event is sponsored by a local rescue. If there is a cause you are interested in supporting, jump on the internet to look for upcoming fundraising walks and check the rules to see if they are dog-friendly. This is a great way to get some exercise, fresh air, and quality time in with your pooch while also supporting a great cause.
Freestyle Musical Dance. Stay with me here–this is definitely a thing! Whether it be a fun exhibition or a competition complete with prizes, dancing with dogs is a serious exercise in training and discipline. Check out any number of online videos to see just how precisely human and dog must be in sync to each other and the music. If this sounds up your alley, raise your jazz hands and paws.
Camping. This is by far my own personal favorite, and something I've discussed before on this blog. What could be better than enjoying the Great Outdoors with your dog? Throw your camping gear in the back of the car, hit the road, and escape the noise of the city for some relaxing time on the trails and around the campfire.
What's your favorite dog-friendly hobby? Tell us in the comments!
Kim is Rover-Time's executive assistant and provides support on daily office operations. She and her husband live in Portage Park with their dog, River, and two cats, Ginger Spice and Esteban. Kim loves to spend the summertime outdoors camping and kayaking on the Wisconsin River with her human and fur family (cats not included).