November 19, 2013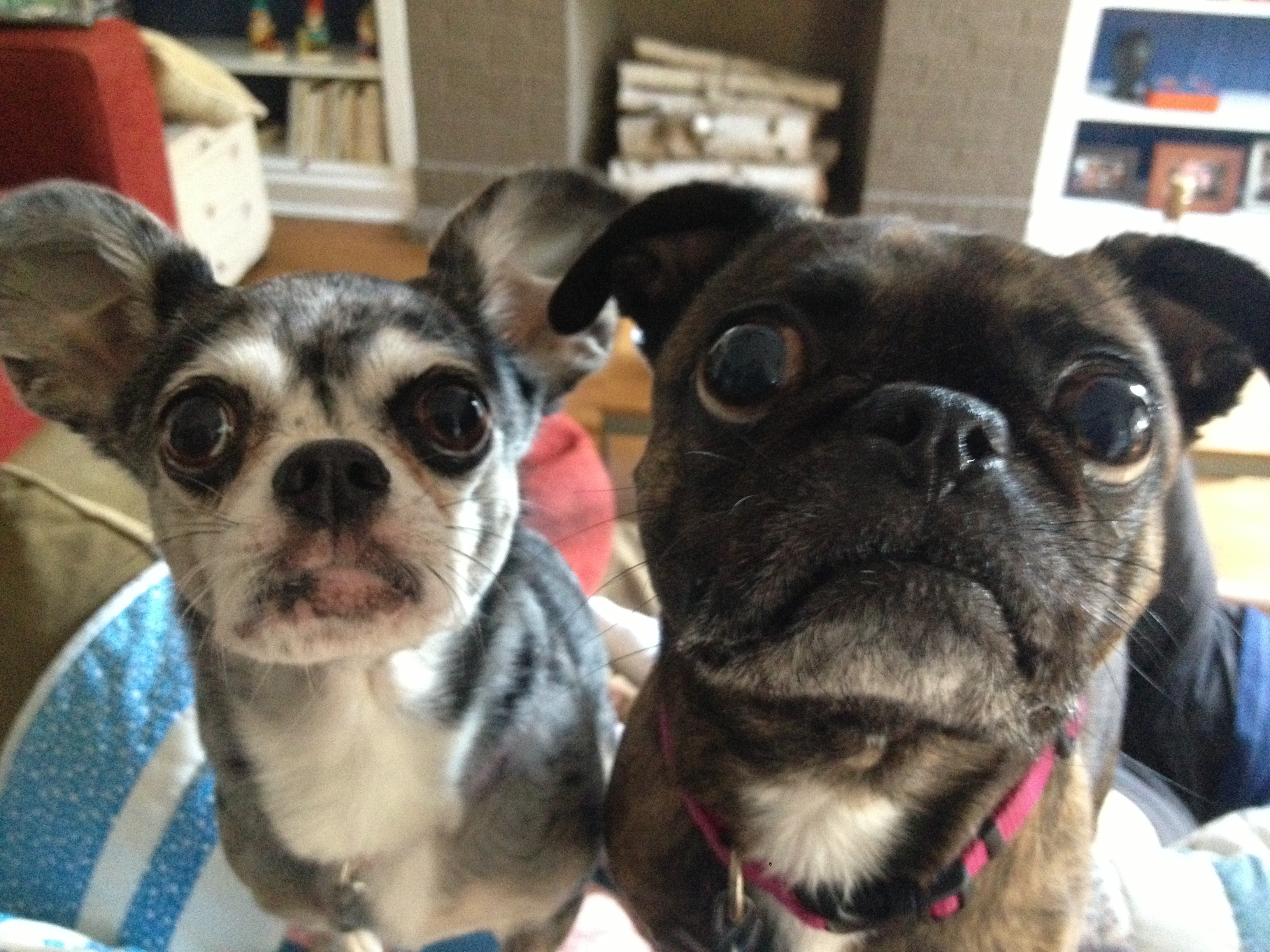 With the holidays approaching, many of you are preparing to pack up your pets. It's possible you're planning on adding your dog to a house that has a resident dog or that your sister, a pet parent of two, will be there with her fur kids and your dog will spend the holiday with his "cousins".
Or maybe you just added a second dog to your own household.
In either scenario, my tips should help. Really, I'm just sharing some tricks of the trade. Or how I manage upwards of six visiting dogs on any given night with my one resident dog, Chauncey.
#1. Be a calm and confident leader; project compassionate authority.
Leadership is a type of management and a house full of dogs requires management. This means that you control the resources that could spark unwanted behaviors between dogs. "Resources" are food, toys, attention, or access to priority areas in the house.
This means rewarding your dog for politeness and patience. It means that games and interactions do have rules. And that toys aren't always accessible. You want to reinforce behavior that you want to see repeated and ignore what you don't (i.e. barking for walks or nudges for attention).
#2. Dogs need rest. So wherever you are, set up a space for that.
Dogs need to get their 17-20 hours of requisite rest and they should know that time alone is a good thing to be enjoyed. This area of the house should be free of kids and new people, with limited visual access to sudden changes in their environment (so away from the big picture windows).
There are a lot of other ways you can make this space that much more enticing for your dog and the concept is similar to a child playing in their own bedroom. Make it a "comfort zone". Add calming music or a white noise machine. Give them a bed to rest in, a bowl of freshwater, and a few good toys.
#3. Use the "comfort zone" in the following ways: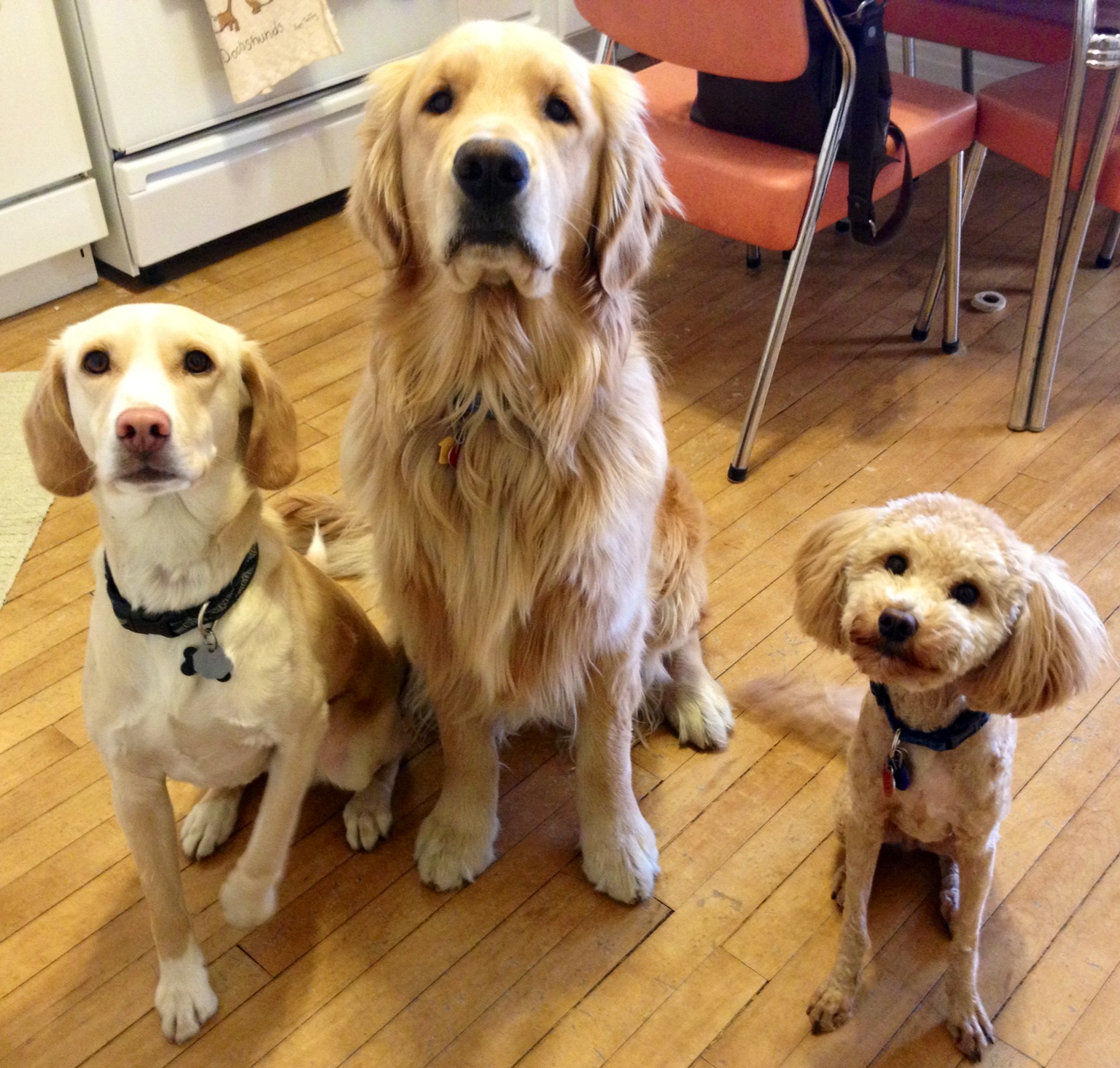 If you know someone will be coming to the door
Five minutes before your visitors leave
During parties, especially dinner parties, or other social gatherings
When you need a break from your dog
Or when your dog needs to settle down
It's important to note, however, that this isn't a punishment space. Only positive reinforcement happens in the comfort zone.
#4. Physical and mental stimulation makes a happy household!
It's all about providing balance guys, be it life with one dog or seven. If there is rest, then set up an activity to follow, so on and so forth. I've written on the importance of both of these necessities here and here. Remember to keep toys and games you play with your dog novel.
#5. Feed the dogs separately. And always supervise dogs while they eat.
Schedule this time. When you have dogs living together, don't allow grazing. Prepare everyone's food first before you begin serving – dogs get really worked up during mealtimes. Always feed the youngest, oldest, least healthy, or your problem dog in a crate or closed-off room.
Every single dog requires predictability, choice, and control to thrive and to be successful in life. In the next few weeks, as Thanksgivukkah and Christmas fall upon us, keep these three words in mind. It will make not only your dog happier and healthier but will allow every person, also sharing space with that pup, to enjoy their holiday as well. Which is actually more important.
Let's hear from you! Leave a comment, a question, or a concern! We really love hearing from you.
What are your best practices in blending dogs from different households?
What challenges have you experienced?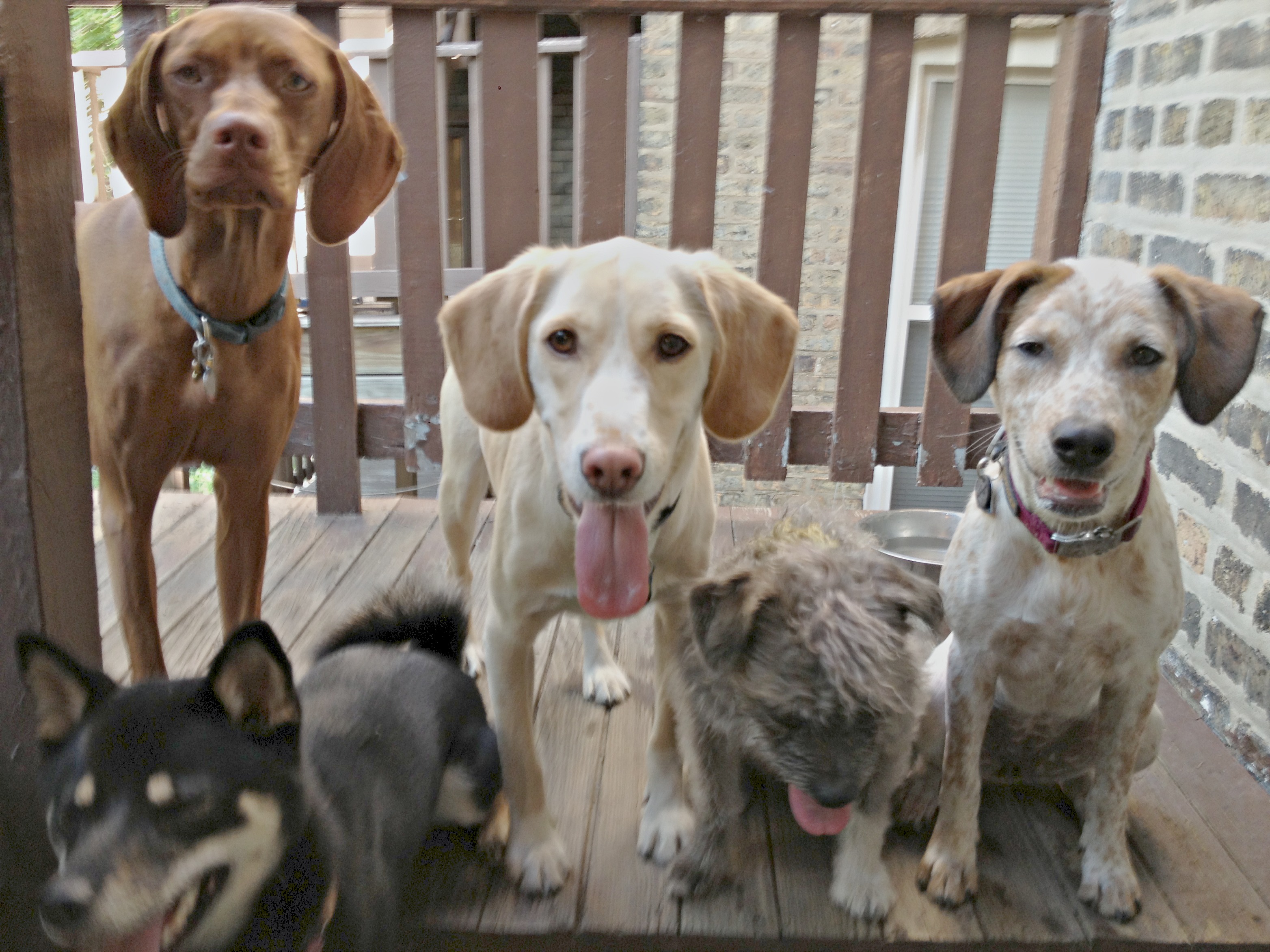 Next week I'll review a seminar I recently attended. Sarah Kalnajs presented on people's "Five Faux Paws" and their relation to dog aggression. Stay tuned!
Are you interested in dog walking services and live in Chicago?
Contact us today at support@rover-time.com or visit our Home Page for more information! 
---
WANT more pet health information?
Check out these other blogs by rover-time!
The Best Type of Bowl for Your Dog
The Health Benefits of Owning a Dog
5 Reasons You Should Play With Your Dog
4 Reasons You Should Spay Your Pet
Rover-Time's Tips, Tricks, and Gear for Better Walks!